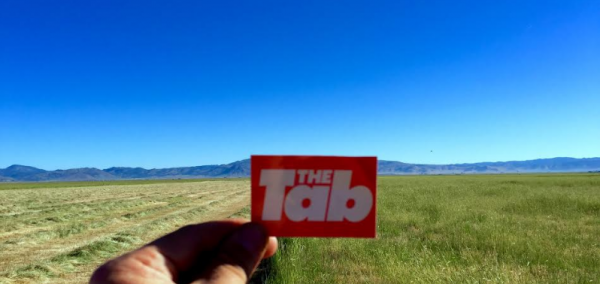 Apply to write for The Tab UCD
Networking, internships and fun
The Tab is the leading college news network in America. We've broken such stories as Malia Obama going to Harvard and questioned Donald Trump on his plans to help students leaving college.
Our national pages, Babe and Electoral College, have gotten thousands upon thousands of hits the past few months and are expected to keep growing.
Here at UCD we've published stories about Bernie coming to campus, the Fire Katehi walk out and much, much more.
The Tab has an ever-growing network of around 70 colleges across our beautiful country with a global audience of over five million people.
Applications are now open for The Tab UCD Fellowship. The Fellowship is a remote internship recognized by leading media companies and journalism schools and is available to the most talented student journalists and writers.
Think you've got what it takes?
Fellows provide spot-on reporting and deliver hard-hitting articles. They write about campus life, important events and will have the opportunity to write for the big pages like Babe and Electoral College.
Space is limited as there are only 10 spots on The Tab fellowship at each school.
Fellows are to provide 3 stories a month as they work with the campus editors and professional journalists in New York to write quality articles.
As a reward for brilliant journalism, Fellows can receive exclusive Tab merchandise, LinkedIn recommendations from senior journalists and internship opportunities at The Tab's New York office. You can apply to be a Tab Fellow here.
Even if you are not selected to be a part of the Fellowship, positions are open for writers, journalists and photographers. Contact an editor for more information.
All of our articles are written by students just like you. Isn't it about time you get your name and ideas out to the world?
For questions about applying, reach out to your campus editors Andrew Kielak and Ella Pelosi at [email protected] and [email protected], respectively, or our campus representative in New York, [email protected].
Our first meeting will be sometime during the first two weeks of the quarter. Like our page on Facebook for updates.
Come to collect some Tab swag, eat some pizza, learn how to apply, network, and pitch some of your best stories.
#GoAggies