Tulane has yet to repent for the oppression that characterizes its origins
We cannot move forward until we look back
A lot of schools, such as Georgetown University, have recently been taking steps to atone for the slavery and oppression that characterize their origins.
In 1838, Georgetown University sold 272 slaves to help pay off its debts. More than 170 years later, its president is apologizing.
"This community participated in the institution of slavery," he said.
The university has promised to give descendants of the slaves they sold the same admissions advantage as the children of alumni, and will also create a memorial, and name one of its buildings freedom hall, after the name of the first slave mentioned in the sale.
Tulane, however, has remained silent in this regard. But this isn't because they should be. In fact, Tulane's beginnings are steeped in the influences of slavery.
Paul Tulane, without whom Tulane University could not have been a reality, had a father whose fortune was built on slave labor in Haiti. Tulane the younger moved to New Orleans and built a profitable business, he became New Orleans' largest donor to The Confederate States of America.
Randall Lee Gibson, who enacted the grant that allowed Paul Tulane to create an endowment for the university, and is memorialized in the name of Tulane's most iconic building, Gibson Hall, grew up on his father's Louisiana slave run sugar plantation and became a Brigadier General in the Confederate army.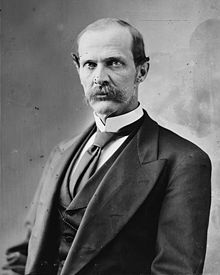 Repentance, often viewed in a negative light, is really a chance for personal growth and development. Instead of seeing it as an obligation, Tulane University should see the chance to repent as an opportunity to grow closer to its students and surroundings.
It is the responsibility of Tulane University to address the financial and moral debts it owes to an abused, oppressed, and enslaved people.