My mom is TU cute on social media
Just peep these updates I get from her
My mom's pretty tech-savvy, once every few days I get an update on her via Snapchat, Instagram, or Facebook.
Every time I see a new picture, I send it to my friends, since I want everyone to see how adorable she is. But I've gotten to the point where just telling my friends isn't enough. I want everyone to be jealous of me and know how amazing my mom is.
This was my mom's Thanksgiving Instagram post. A few hours later, her comments looked like this:
Yep, twelve hours after posting she finally clarified that the snakes were props from Harry Potter World in Florida. When my older sister asked why my mom waited so long to say what the picture was, my mom replied, "well, I wanted people to believe it first!" (Also, look at the cute puppy that's in her profile pic! That's one of my babies.)
Another time, I sent her a picture of a cat in my dorm room:
Her reply? "Whose backpack is that?" MOM. There's a random cat in my dorm, and you ask about the backpack?
More recently, my sister tagged her in this photo with the comment "You look nice in this pic" (the bottom comment):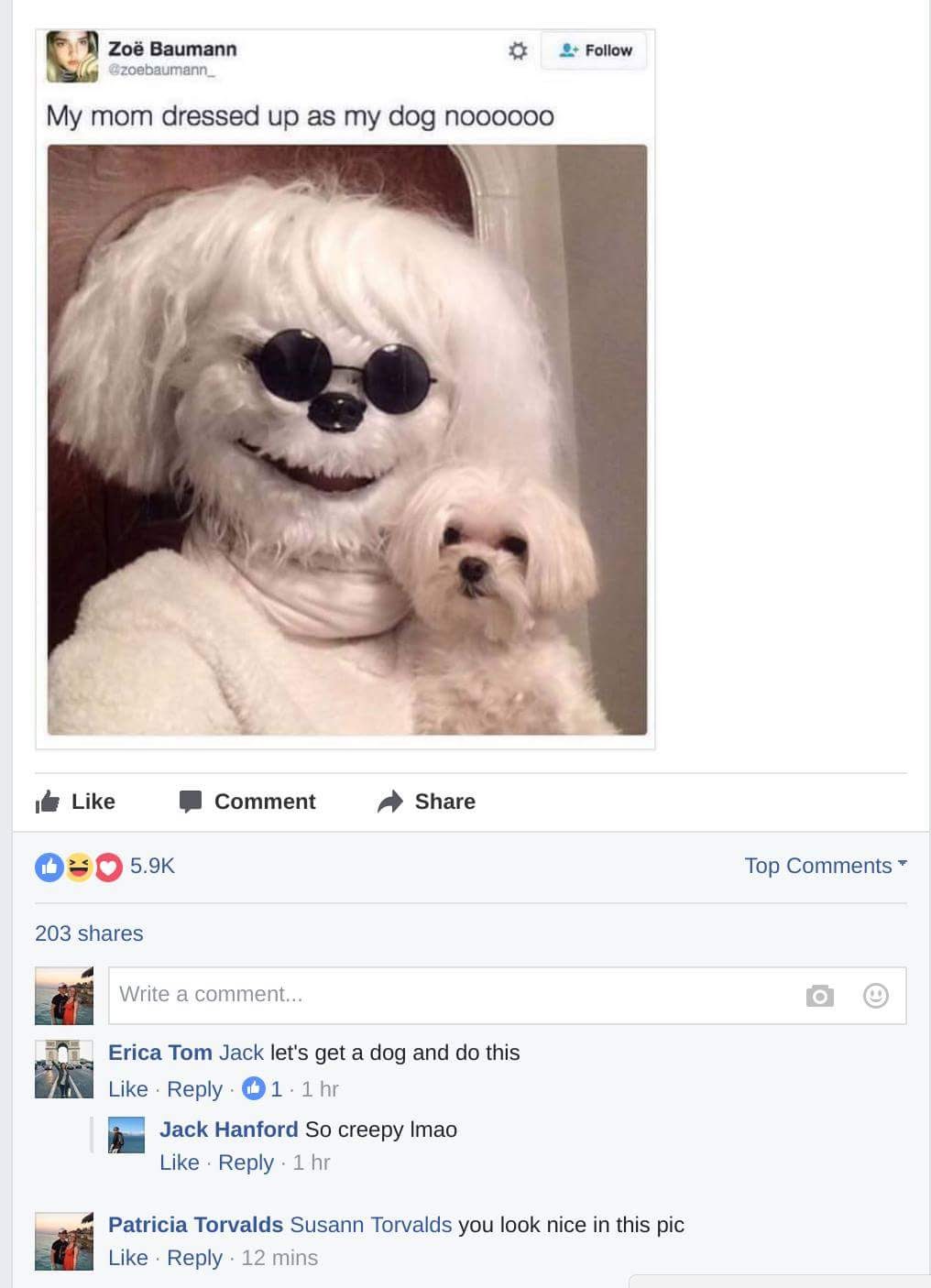 (Side note: three people mentioned that this is something my mom would do. This is valid.)
I don't think my mom understood what Patricia meant, because here is what she commented back:
We never did get a reply.
And now, time to put a face on the most beloved mom in the world…
A true beauty.
I love you, mom!