The shooting next to Temple campus: As it happened
Temple have warned students to stay in place
UPDATE 7:11 p.m.
UPDATE 6.46 p.m.
Police have now let everyone go back to their homes. The streets have opened up again.
UPDATE 6.35 p.m.
SWAT teams have left the area but police are still in place. Roads remain blocked.
---
A shooting has been reported near Temple's campus on 17th Street and Susquehanna.
SWAT teams are on the scene as helicopters circle above – students have been told to stay in place for now.
Temple has sent out two alerts to students so far: "Shooting reported at 1633 W Susquehanna Avenue. Use caution. Avoid the area. Police are responding."
They added shortly after: "Increased Police activity at 17th Street and Susquehanna Avenue. Use caution. Avoid the area."
An officer told The Tab someone has been shot, although he did not specify who.
Students are out here waiting for an update: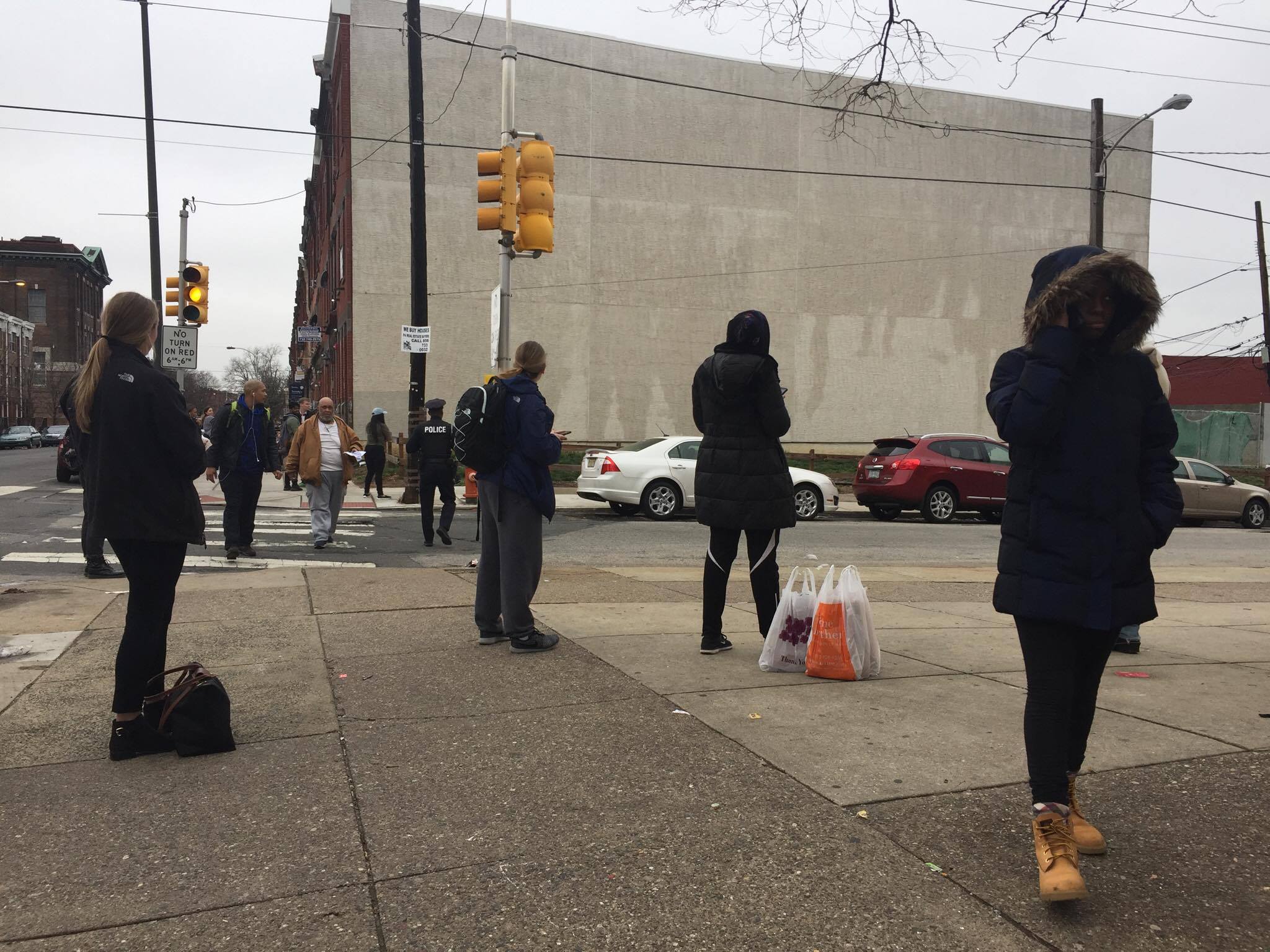 An eyewitness student told us: "I heard shots fired near the corner of 17th and Susquehanna. Apparently the suspect who is the possible shooter ran into an apartment on 17th and French. The SWAT team is outside the apartment and the entire area is blocked off for foot and vehicle traffic."
Another witness and North Philadelphia resident told us that the incident began when a 16-year-old boy hit an older man, which escalated into gunfire.
A counter-terrorism car has arrived on the scene:
A Temple University spokesperson said:
"Here is what we know. As of now, the scene has been cleared and the roads open.
"A 16 year old African American male was shot one time in the right hip. He was taken by private auto to Temple Hospital listed in critical condition.
"A witness stated they saw the shooting offender run into a property. The area was cordoned off for safety and declared a barricaded situation."