Haunted places to visit on campus tonight
Need to add a little extra dose of spooky to your Halloween?
With a campus as old as we are, and the Oakwood Cemetery literally footsteps away,  it's surprising that ghost stories about places on campus are almost never told. If you'd like to add a little extra spooky something to your Halloween, though, there's not shortage of haunted locations on campus you could visit.
Look no further:
Brewster 10
Apparently the 10th floor of Brewster is haunted, with former residents complaining of "invisible things sitting on their chests at night".
Oakwood Cemetery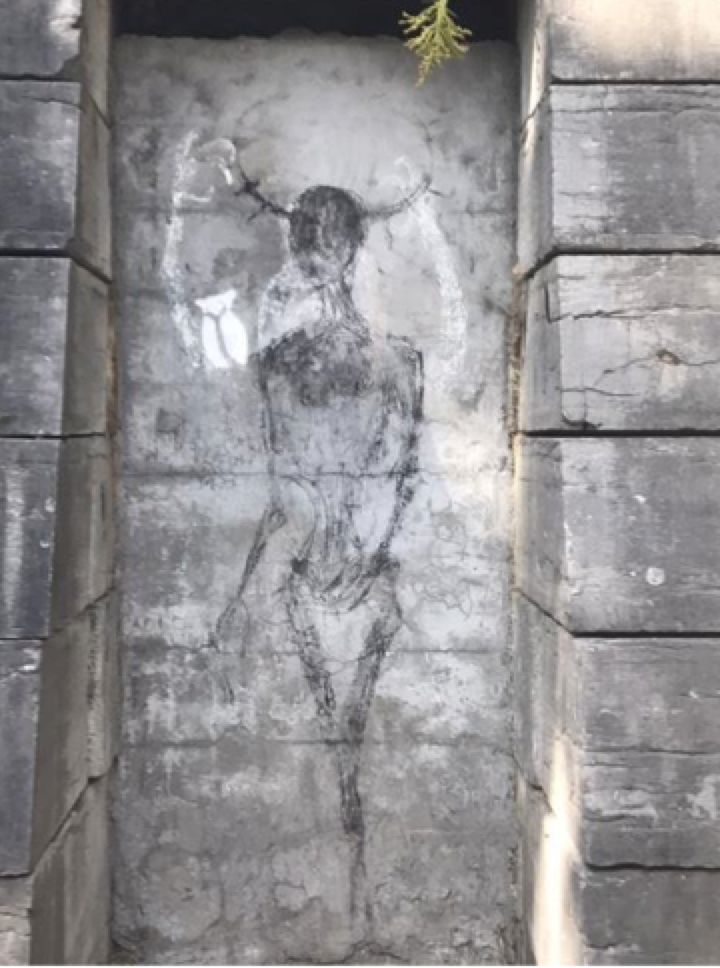 In the Dedication Valley area of Oakwood Cemetery lies a pyramid dedicated to Comfort Tyler, one of the original settlers of Onondaga County. Supposedly, visitors have seen all kinds of lights and other apparitions around the foreboding pyramid monument.
Newhouse 1 
Lets face it, nobody except Newhouse students know which part of Newhouse is technically Newhouse 1, but rumor has it that the cremated remains of former Dean Matthew Lyle Spencer and his wife, Helen McNaughten, are enclosed in a wall in Room 304, possibly behind a plaque on the wall that bears both of their names.
Literally all of BBB
In 1845, St. Mary's church created a graveyard on the site that now houses BBB. Right before construction on BBB began, the university received a permit to move all of the bodies on the site to the new St. Mary's cemetery in DeWitt. While all of the bodies were reportedly moved from under BBB, students are still reporting strange happenings to this day, such as strange music, and just the general feelings that they aren't alone.
South Campus
In 2011, ghost hunter John Zaffis visited the ESF campus, and led those who came to see him speak on a ghost tour of Oakwood. One of the ghosts Zaffis reportedly contacted said his name was Tom, and that there were six others with him, all of whom died in a fire. After doing some research, students found reports of 7 Air Force personnel who died in a fire on South Campus in 1959, back when it was barracks. One of the victims? Sgt. Thomas Merfeld. The baseball field on South lies on the location of the deadly fire.
Lawrinson 18, 19, 20
While no ghost has been seen, many residents of the 18th, 19th, and 20th floor of Lawrinson site having heard screams, talking, and clicking that don't seem to come from anyone living on the floor the noises are heard on.
If the campus itself isn't doing it for you, the Landmark Theater, just a mile off campus supposedly has no less than three ghosts in it, and the Split Rock Quarry in Camillus and the 13 Curves (a dark, long and twisty road) have multiple ghosts stories associated with them as well.