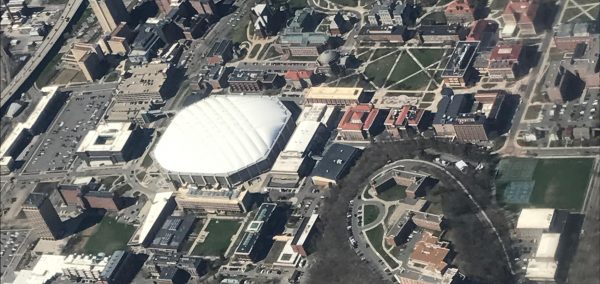 Man Charged With Burglary and Forceful Touching at Syracuse University
Dennis H. Smalley Jr. appeared in court today.
Earlier this month, DPS sent out an email asking the Syracuse University community to be on a look out for a man asking women a series of questions deemed unusual. Dennis H. Smalley Jr, 26, and a native of Syracuse was arrested the next day and charged with Burglary and Forcibly Touching.  Smalley had entered a dorm to question some of the ladies as the interview had to be conducted in a number of ways. Numerous victims contacted DPS who requested the help of the Syracuse Police Department and specialized units within. Bail was set at $25,000 cash or a $50,000 bond on the charges of burglary.
Smalley appeared in court today in order to have his bail lowered. However, with more evidence coming out against Smalley in addition to his unjust behavior and argument with his lawyer, Graeme Spicer, the judge decided to keep the bail where it is. Jarrett Woodfork, the Prosecutor assigned to this case, voiced his opinion on how Smalley burglarized the dorm, something Spicer argued he did not do. More details and a mugshot are not being released in order to protect other victims.
**More details to come**