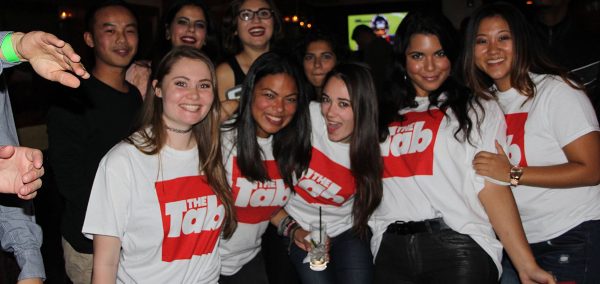 The Tab Rutgers needs a new Social Media Editor
And we want some reporters too
The Tab is looking for a new Social Media Editor to take up the reigns at Rutgers' most influential student news site
We're looking for charismatic, driven, and talented individuals to set the agenda in New Brunswick. This is your chance to be part of a fun, innovative and forward-thinking news organization with five million monthly readers.
As Social Media Editor, you will have the overall responsibility of maintaining and expanding the audience across all of The Tab Rutgers' social media platforms. Your role involves everything from scheduling stories to be published on The Tab Rutgers' Facebook page, inviting new people to like the Facebook page, and consistently posting Rutgers related content to the Tab's social media platforms which include Twitter, Instagram, Snapchat, and Facebook. The Social Media Editor should feel comfortable with creating new Rutgers or college-related content, and should have impeccable organizational and multi-tasking skills.
The Rutgers Social Media Editor will be able to draw on the experience of our professional editors in New York, who have collaborated with publications such as Newsweek, VICE and The Guardian. Tab exclusives have been picked up by the New York Times, the Washington Post, Gawker, and Buzzfeed among several others.
One of our previous editors now works at The Daily Mail, and another went on to study journalism at Columbia University.
Boasting over 5,100 fans on Facebook and more than 60,000 views per month on average, The Tab Rutgers has grown considerably since it's launch in September 2015. Continuously ranking as one of the top schools in the nation on the social media front, we are looking for someone with the confidence and leadership skills to expand the overall audience of the publication at Rutgers.
How to apply
Fill this out by May 10th and email [email protected] if you have any questions.