Instagram famous eatery returns to Rutgers
Rutgers' very own Playa Bowl may be getting a homecoming soon
Frantically awaiting the fall semester, Rutgers students may become even more frantic when they hear that this Jersey Shore summer staple is set to return to campus. Playa Bowls, the exploding fruit bowl company that began in Belmar just two years ago and boasts five storefronts and a food truck, may be headed straight to a storefront in the middle of Scarlet country. So instead of uploading a beachy pineapple sat beside some sand castles, we soon may all be Instagramming these vessels of deliciousness while surrounded by towers of homework in Club Alex.    
Constructed upon "smoothied" Acai, Pitaya or Coconut, Playa Bowls consist of several superfruits that are native to Latin America.  The toppings are varied enough to suit your funky tastes with fresh fruit, Goji berries,  granola, nuts, honey, coconut, peanut and almond butter, nutella, chia seeds, and bee pollen.  Beyond fruit bowls, they also specialize and sell delicious Pitaya juices and smoothies.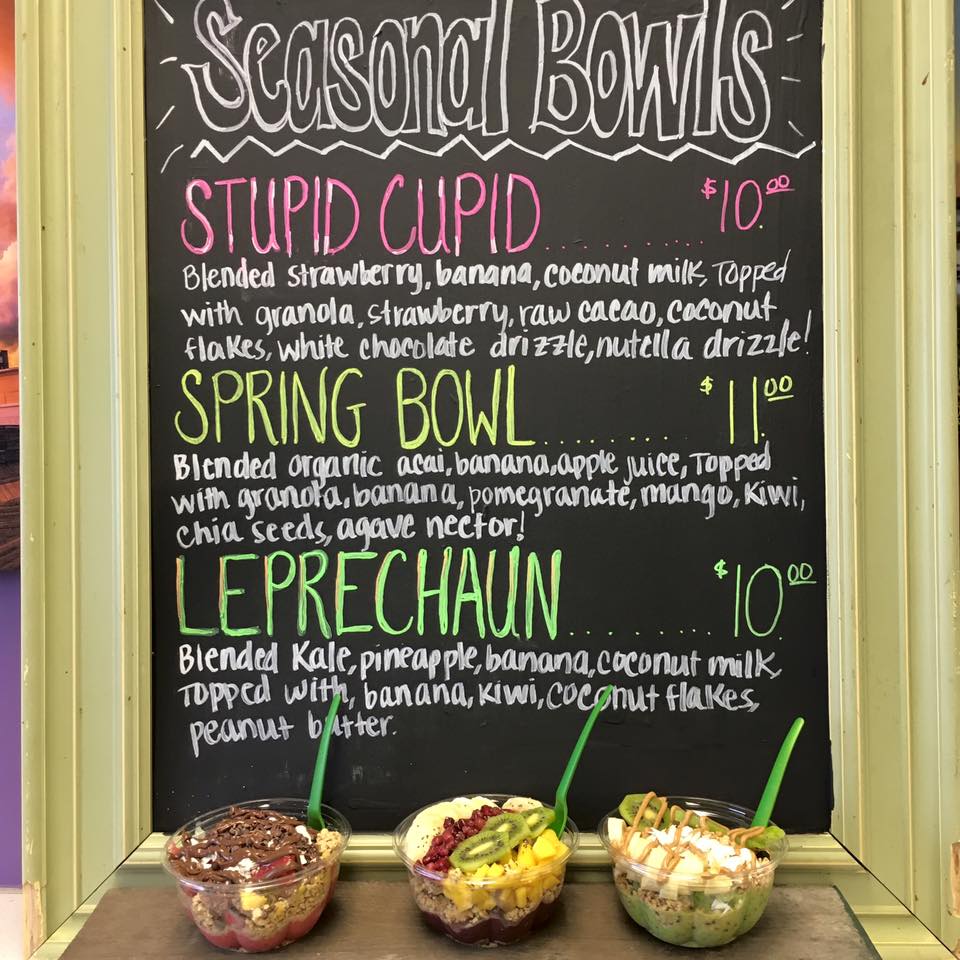 Recently one of the managing partners, Desi Saran, took some time out of his extremely busy schedule to chat a little bit about the future endeavors of Playa Bowls.  Here is exactly why his return to New Brunswick will be so cool!
Many Rutgers students aren't aware that Playa Bowls is one of the most relatable examples of how you can succeed as an entrepreneur.
Desi graduated from Rutgers in 2007 to begin a career as the next Wolf of Wall Street.  After leaving corporate life to work at a start-up, he fell in love with the world of entrepreneurship. From digital magazines to apparel brands, Desi worked at creating his own companies until he was approached by Rob Giuliani and Abby Taylor, the founding partners of Playa Bowls.  
"Besides myself, one of my other partners, Rob, graduated from Rutgers in '05.  It was where we received our education, built connections, and met friends that we remain close with to this day.  But at the other end, Rutgers has done a lot for us.  Last year we won first place in the Rutgers Business School annual business plan competition which helped us secure and create our first store in Belmar," Desi shared.  "A large majority of our customers also come from Rutgers.  When we announced we were hoping to open a Rutgers location, we got a lot of great feedback.  It wasn't just students either, faculty were excited as well."  
A few weeks ago, Rob, Abby, and Desi announced that they are pursuing a storefront in the original Hansel 'N Griddle, the home of about 48,000 undergraduates and 19,000 graduate Scarlet Knights.  
If Playa Bowls opens their doors at Rutgers, it would be their furthest mark from their original location in Belmar.  We all know entrepreneurs don't stop when they get going so I inquired about life beyond Rutgers.  And Desi's response was exactly what I wanted to hear.
"We are currently franchising and looking to expand into strategic towns.  We have been getting inquiries from all over New Jersey and even inquiries from out-of-state – Florida, California, South Carolina, Pennsylvania, all from people that want us in their towns.  Three to five years from now we want to have locations across the U.S.  But we want a national brand with authenticity that doesn't get lost in the expansion.
If that isn't inspiring enough, Desi left me with this quote that definitely seemed to mentally prepare me – and hopefully you too – for the school year ahead.   
"For every entrepreneur I have met it's the same story – 'I had a million failures'", says Desi.  "But if you believe you have the potential, and you are willing to wear a lot of the hats, than you have a chance.  I was able to develop a lot of skill sets because I pushed myself to try," says Desi.
Don't miss out on what all your friends are talking about, dig into the menu at http://www.playabowls.com/.
And follow the best modern art I have yet to see in a museum on their socials: Instagram and Facebook.