Ben and Jerry are on College Ave RIGHT NOW giving out free ice cream for Bernie Sanders
Come feel the Bern on the Brower steps
Ben and Jerry are on campus giving out free ice cream on the Brower steps from 3-4pm today as part of their campaign for Bernie.
The event was organized by students for Bernie at Rutgers and Black Men for Bernie.
Students lined around the steps to get free ice cream and pictures with Ben and Jerry.
History freshman Ben Silva, the Outreach Director for Rutgers for Bernie, told us: "This is about Bernie. Ben & Jerry may be here but it's all about Bernie. It's about getting people registered to vote because that's what counts at the polls to make Bernie our next president. It's been a team effort to get Ben and Jerry to come, Rutgers for Bernie, Black men for Bernie and other organizations worked together for this."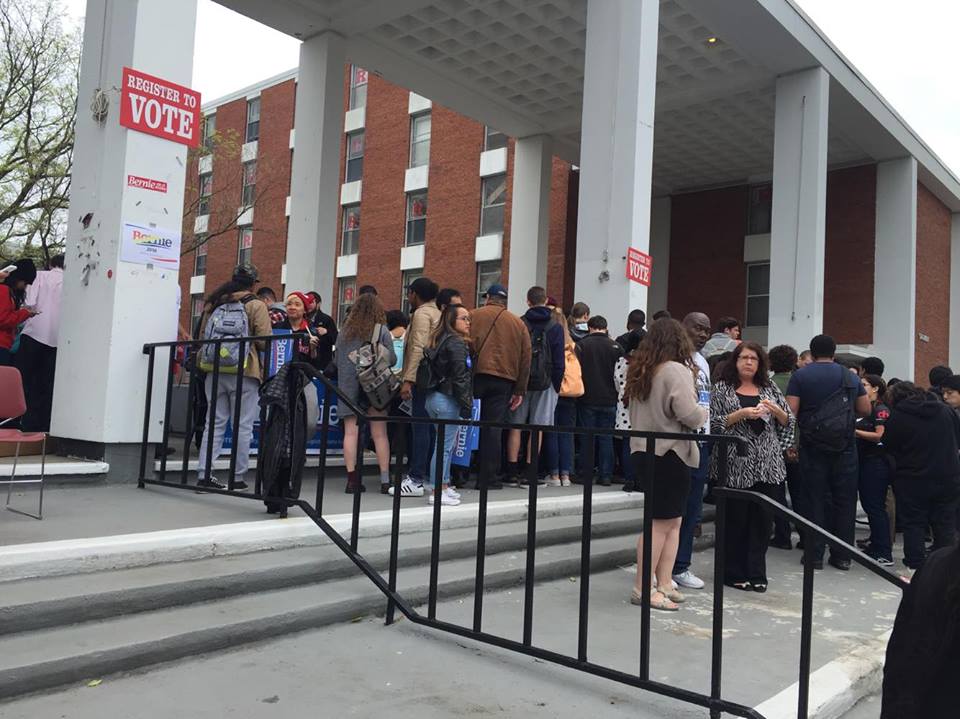 Last month they did the same thing at NYU to encourage students to vote for Bernie.
Ben and Jerry told us: "We're campaigning for Bernie we're going to lots of different events. Some are at college campuses and some are in the general community."
They gave out free mint chocolate chunk, cookies & cream, and 'Bernie Yearning Sundae' flavours and explained: "We have been constituents of Bernie for over 30 years and have seen first hand how he is fighting for people's voices who are not heard. Working families, veterans, students, senior citizens, and he's the only candidate who is talking about how the political and economic system is rigged for the benefit of the super wealthy and the corporations. He's the only person willing to help build a political revolution and do something about it."
They'll be in Jersey City, NJ, next scooping ice cream and registering voters.