Brace yourselves – The Chipotle on George Street is closed today
Along with every other Chipotle in the country
Chipotle has been under fire ever since the recent outbreaks of Norovirus and E.coli that left many customers sickened last year.
Now, the company is taking a company-wide food safety training day for their 60,000 employees shutting down all their restaurants, which is why you cannot get your midday burrito fix today.
The restaurant is closed all over the country from 11am to 3pm, but in the meantime will be live-tweeting their meeting via @ChipotleTweets.
But look on the bright side, you can at least get a free burrito for your troubles.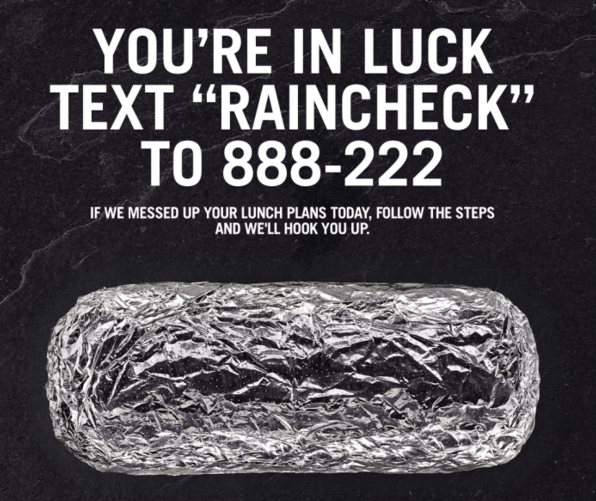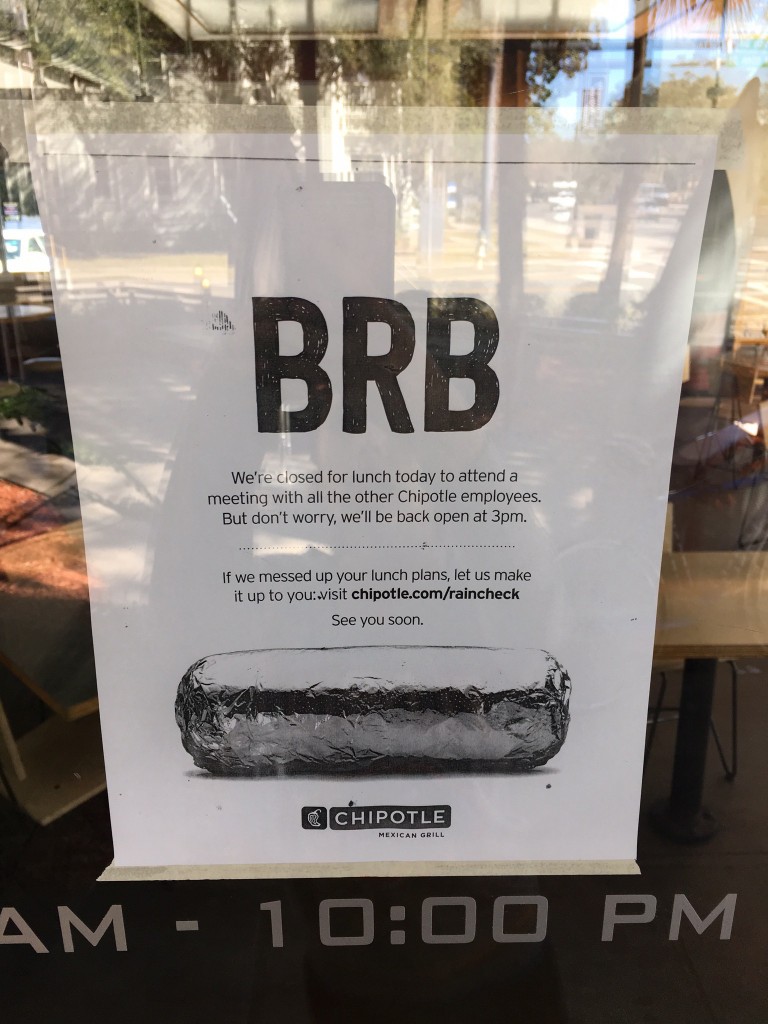 As consolation to all you Chipotle lovers, Chipotle is offering free burritos if you RAINCHECK to 888222 before 6pm today.