The best places to cry on campus
It's OK, just let it all out
College is hard. Regardless of what you're studying, it's truly a feat to get yourself out of bed and into class each day and then somehow retain everything you learn enough to get a job in (hopefully) four years.
More power to you if you can make it back to your home or dorm everyday with your head high, but sometimes that feels impossible. Luckily, it's not too hard to find a convenient spot to cry at Rutgers.
The bookshelves in Alexander Library
The endless maze of bookshelves collecting dust in Alexander Library might seem archaic next to your shiny Macbook, but they sure do make excellent places to cry. And let's face it, we've all had our share of breakdowns in the library.
Under a tree on Cook/Douglass
Cook/Douglass campus is overall the most crybaby-friendly campus. A walk through one of its many wooded paths instantly relieves stress and leads to many quiet areas where there are more trees than people.
The weekend bus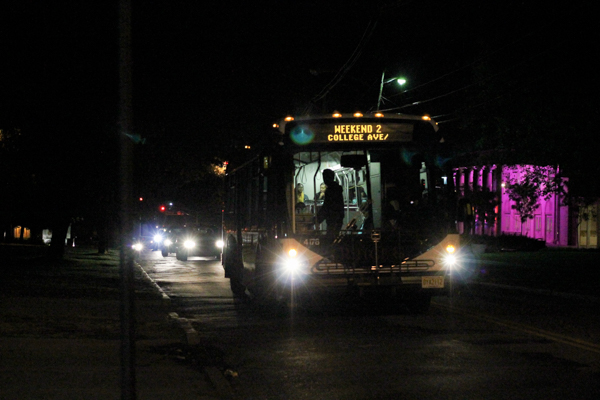 Riding the long weekend bus route full circle when it's not too crowded can be very therapeutic if you can keep your tears discreet. Listen to your saddest Spotify playlist and stare wistfully out the window for added effect.
The Yellow Lot on Livingston
For commuters, there's no better place to drown in your sorrows than in your car in one of the many parking lots and decks on campus. Try the massive Yellow Lot on Livingston, where there's never a shortage of private spots.
The bathroom
And if none of these creative suggestions appeal to you, you can't go wrong with a good old-fashioned bathroom stall.