What would you say to your professor?
With a faculty of over 8,000 here at Rutgers, students have many opinions on their professors. Love them or hate them, at the end of class we all bite our tongues.
But if you could say anything to one of your professors, what would you say? "Do you only wear primary colors on purpose?" "Why do you feel the need to start lecturing ten minutes before class starts?"
We gave a few Scarlet Knights the chance to speak their minds.
Sam Howell, junior, Environmental and Business Economics
"Make your lectures less boring."
Deanna Vanwoerkon, freshman, Undecided
"Remember the world isn't about your class."
Ace Lesnanin, junior, Communications
"All students should be able to drop the lowest exam grade each semester. That'd probably be cool."
Mihir Patel, sophomore, Physics and Economics
"Give less homework."
Steven Link, senior, Business Management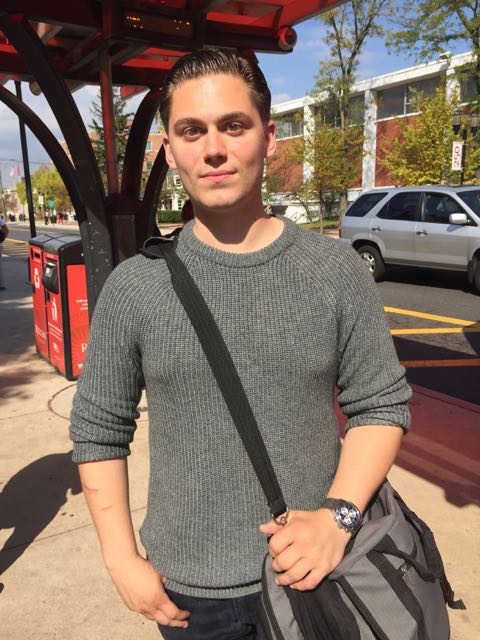 "Get your students more involved so they aren't as bored in class."
Payal Patel, sophomore, Finance
"Thanks for the A. You the real MVP."
Austin Decastro, junior, Mechanical Engineering
"Don't make attendance mandatory cause I skip all of your classes."
Jake Schlaerth, first year Masters, Music Performance
"Thanks for the hookup."
Hamza Chaudhry, sophomore, Mathematics
"Please have someone proofread your will. Wait, that sounds like a threat. Just use spell check."
Kunal Hegde, sophomore, Finance
"Where'd you get those khakis?"
Avi Nash, sophomore, Chemistry
"Do you ever cry from reading your own Rate My Professor reviews?"
Cross Siclare, junior, Supply Chain Management
"I should've brought lube to that last exam because I got fucked."
Abbey Russo, sophomore, Social Work
"I like that I have a professor who you can tell is really, really smart and has worked really hard because it makes you want to work really hard."
Paul Nalesnik, super senior, Percussion Performance and Music Education
"Thank you for providing me inspiration to become who I am today."