Teen who got into Stanford writing #BlackLivesMatter 100 times speaks out about online abuse
'Social media has also provoked significant trolling and personal attacks'
Not every college applicant would submit a response to a highly selective university with the same phrase written one hundred times. But for 18 year-old high school senior Ziad Ahmed, it won him an admission ticket to Stanford.
In a photo Ziad posted to his Twitter account he revealed his response to Stanford's quintessential prompt of "What matters to you and why?" consisted of "#BlackLivesMatter" written one hundred times.
Ziad, who was also accepted to Princeton and Yale, told The Tab: "Like all college applicants, I had one audience in mind: the admissions officers. I wanted to write an application that was authentic, and that demonstrated that what unites my intersecting identities is my commitment to standing up to systemic injustice."
A practicing Muslim, Ziad said his words represent "a willingness to stand in solidarity with the courageous women of color leading this vital movement and those resisting everyday."
He further noted though much of his work in social justice has been tied to fighting Islamophobia, he believes the emergence of this antagonism is deeply connected to the legacy of racism and suppression that black communities face.
"Nearly one third of the American-Muslim community identifies as black, so as a Muslim, [we need] to break the silence within our community and embrace the American Muslim plurality that is too often denied and overlooked," he said.
Though Ziad has been a longtime activist, he said the amount of attention he received over the past week was overwhelming. While some, including co-chair of the 2017 Women's March Linda Sarsour has publicly related congratulations and praises, others have been less enamored.
"The power of social media has also provoked significant trolling and personal attacks. It's certainly been hard to navigate and the vitriol is sobering," he said.
As news of Ziad's acceptance and unconventional essay went viral and attracted commentary from both sides of the political spectrum, many in the Princeton community also voiced their opinions.
Brandon Hunter, a graduate student in the anthropology department and president of the Princeton Latino Graduate Student Association said that most importantly, Ziad had strong enough grades and test scores that qualified him for these institutions.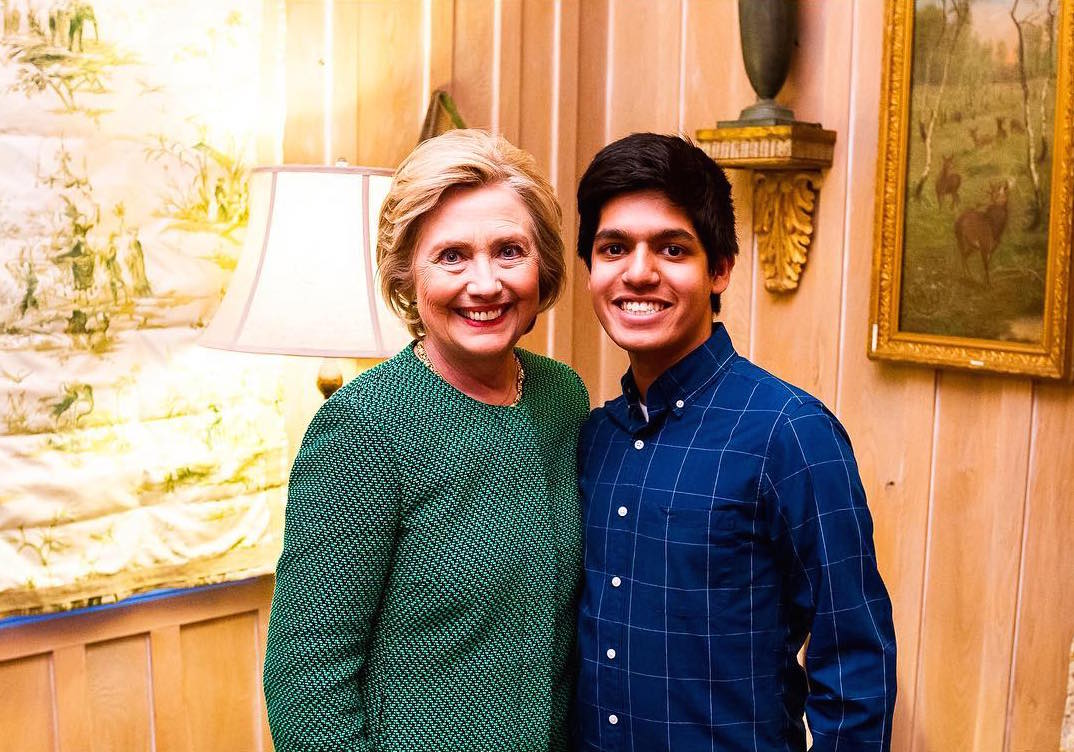 Brandon added essays are not an extremely important part of the equation and that most application essays are boring, derivative and formulaic.
"So why is this so controversial? I challenge Princeton students to post their stupid essays publicly and let us have a crack at them. Most will suck and most will look the same," Brandon said.
Yet, Trevor Nesse, a junior undergraduate in the history department, felt appalled by Stanford's presumed endorsement of Ziad's "gimmick".
He said:
"Does Stanford feel, in today's politically charged climate of 'trigger warnings', 'microaggressions', and Orwellian PC word games, that it must treat leftist expressionism as akin to scholarship? Would rejecting Ahmed for his asinine answer somehow denigrate BLM in Stanford's eyes? PC shame culture has become the new McCarthyism. I believe that Stanford's ostensible praise of Ahmed's work points to PC culture's harm on higher learning. Adcom's pretending that Ahmed's response shows insight or creativity is a classic example of the "Emperor's New Clothes" analogy. If Stanford's educational standards mirror that of admissions, then its students will have a very hard time in the real world. Ahmed's employers will not take #BlackLivesMatter as an answer."
While commenting on the merits of Ziad's candidacy, Trevor stated that he was likely extremely qualified by all quantitative standards. However, the "absurdity" of Ziad's answer to a serious prompt question would have made it very difficult to imagine him as a successful student, he claimed.
Mechanically speaking, college admissions essays are designed to measure your analytical abilities, writing aptitude, and interest in the school, Trevor said. Ziad's answer, though symbolic and even impactful, "fails to demonstrate any talent or competence whatsoever," he continued.
"As an admissions officer, Ahmed's response to the question 'What matters to you and why?' would appear silly, if not cavalier. Even in a narrow sense, Ahmed totally disregards the 'why' element which is probably the most challenging part of the prompt," Trevor said.
However, Ziad stated that he believes insisting on explaining the "why" behind the hashtag is inherently problematic and his reasons are embodied in the words themselves.
Princeton Dean of Undergraduate Admissions Janet Rapelye deferred comment to University spokesperson Daniel Day. Day said that Princeton does not comment on the decision or applications regarding individual candidates.
A family member of Ziad's told The Tab that he has not decided on or expressed preference for any school he has been accepted to.