Why you should study abroad at Pitt
Hopefully you choose to do it in Sicily
One of the many perks about going to a large university- other than the obvious exciting sports, large class selection, and the ability to meet new people every day- is the wide range of study abroad options.
So first, let me take you through the very simple process you go through in order to study abroad.  First, go to Pitt's very well organized Study Abroad website. Here you'll be able to research the different programs offered, choose one, and apply. Once you click on programs, you can filter it by location, areas of study, term, and program type.  I personally decided I didn't want to miss a whole semester, so I looked at summer programs.  It seems a little overwhelming to pick a program, but you can apply to multiple. It also helps that Pitt has a foolproof interface to browse the programs.
Once you decide which programs you're interested in, you fill out a pretty easy application. Once you do that, you wait a little to get a response, and then you're set. I chose to apply only to Pitt in Sicily, a month long program in May located in Southern Sicily. It was a new program run by Professor Jacques Bromberg from the Classics department where we studied Archeology and Greek Literature.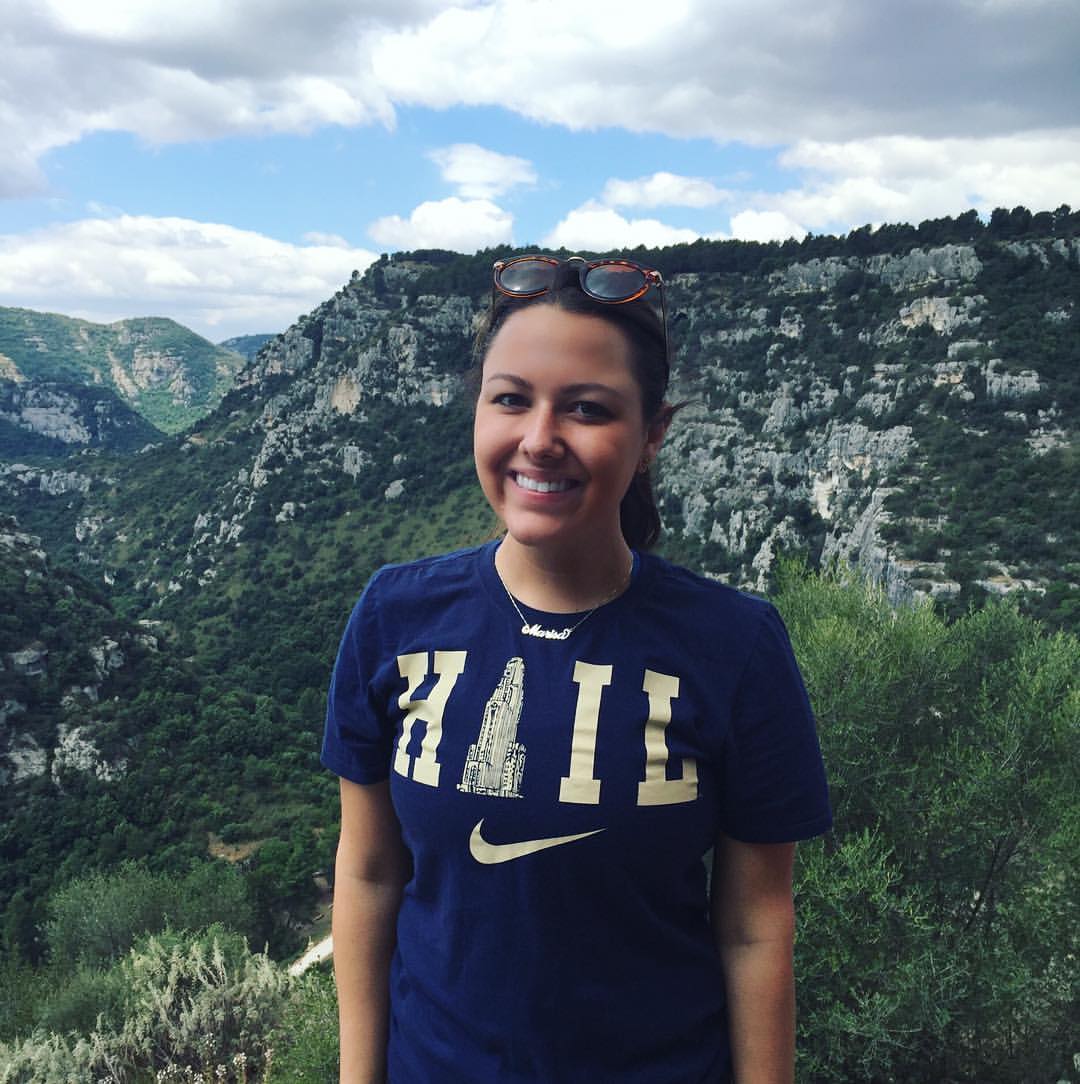 I'm going to skip the rest of the procedural process (which probably is not convincing you to study abroad anyway) and tell you more about my experience in Siracusa, Sicily, which hopefully inspires you to study abroad even if it's not in Sicily.
General Education Fulfillment
Studying abroad is an amazing way to experience the world while also fulfilling general education requirements.  If you are a student within the Dietrich School of Arts and Sciences, studying abroad fulfills three foreign culture requirements, regardless of which classes you take. For me, I took a literature class also, so I fulfilled four general classes by going somewhere cool for a month. Just another reason why it was on of the best decisions I've ever made.
Sights
Pitt in Sicily took place on the small island of Ortigia, Siracusa, located in southeast Sicily.  Everything about where we lived for a month was picturesque. Every single day I was able to wake up and walk to class through a beautiful piazza, which housed restaurants, vendors selling homemade jewelry, and a gorgeous Cathedral which was built on a temple to the Greek goddess Athena.
Since Ortigia is an island, there was also a beautiful beach. Although rocky, it was not only a great place to do our readings in between class, but also a great place occasionally meet for our lessons.
Twice a week we would take day trips to other parts of Sicily- each had their own unique sights.
Academics
First of all, anybody who has ever taken a class with Professor Bromberg knows he is one of the greatest professors at Pitt (seriously look at Rate My Professor).  His enthusiasm and passion is contagious.  He was able to take 12 students, 10 of which who had never taken any class within the Classics department, and spark an interest in Greek and Sicilian culture.
It may seem strange to study Greek Archeology and Literature in Sicily, the home of Don Corleone, but Siracusa was originally one of the biggest Greek cities.  It is filled with Greek temples and sites.  We would learn about a style of temple, Greek ruins, or some other type of artifact in the classroom, then be able to see it first hand.  That is definitely a benefit of this program- you aren't just sitting in a class and learning about things.  You're also getting to experience them.
Experiences
Living in another country with a different culture and atmosphere every day gave me something exciting and new to experience that I never would in the United States. One thing that I'll always remember was taking a bus tour up Mount Etna, an active volcano.  A volcanologist showed us different lava flows from different eruptions throughout the years, and the tour ended with us at a winery located on the volcano where we had a wine tasting. The view was unreal, and we were all able to purchase wine to take home.
The two women who ran the school we went to were committed to teaching us about Sicilian culture.  One night, Susi and Franca taught us how to make a Sicilian pasta called Lolli, and then we all sat around the table and feasted.
Although I can see a sunset in America, I've never seen one as amazing as the many I saw in Ortigia.  Being able to sit by the water and eat or just hangout and watch the sunset created beautiful moments I'll never forget.
Food
If you knew me, you would know this is a very important (if not the most important) category for me.  Anywhere you study abroad will most likely have good food, but Ortigia was special.  For one, Italian food in general is the best- pasta, pizza, gelato, and most importantly, good wine.  Every ingredient was also so fresh which really made a difference in the meals.

There were also some quick street foods than can't be overlooked- arancini, which is a stuffed rice ball and sandwiches with anything you want on them.  There was actually a place in the outdoor market where an elderly Italian man made foot long sandwiches for just five euros.  These sandwiches were so good that you had to wait an hour for one loaded with meat, cheese, and whatever toppings he felt like throwing on there.
Friends
Last, but not least, the people you meet make studying abroad worth it. Being with the same twelve people everyday for an entire month created not only a friendship, but a family.  We went to class together, ate together, and explored together.  It created a bond we will share forever, and I'll forever love my Pitt in Sicily Family.
I hope seeing my pictures and hearing about my experience makes you consider applying to study abroad in Sicily or anywhere you're interested.
Here's the Pitt in Sicily link for more information.  We also kept a daily blog, so check it out if you're interested.