Movin' On announces lineup and let's just say Nelly isn't the headliner
Last night, Penn State's annual Spring concert series Movin' On announced this year's line-up via Twitter. First of all, let's just say how awesome it is that Penn State has its own free music festival, and in the past, they've had some pretty amazing acts such as MGMT and Walk the Moon. As awesome as all of this is, after having Nelly grace us with his presence last year, this year's announcement was a little bit of a letdown.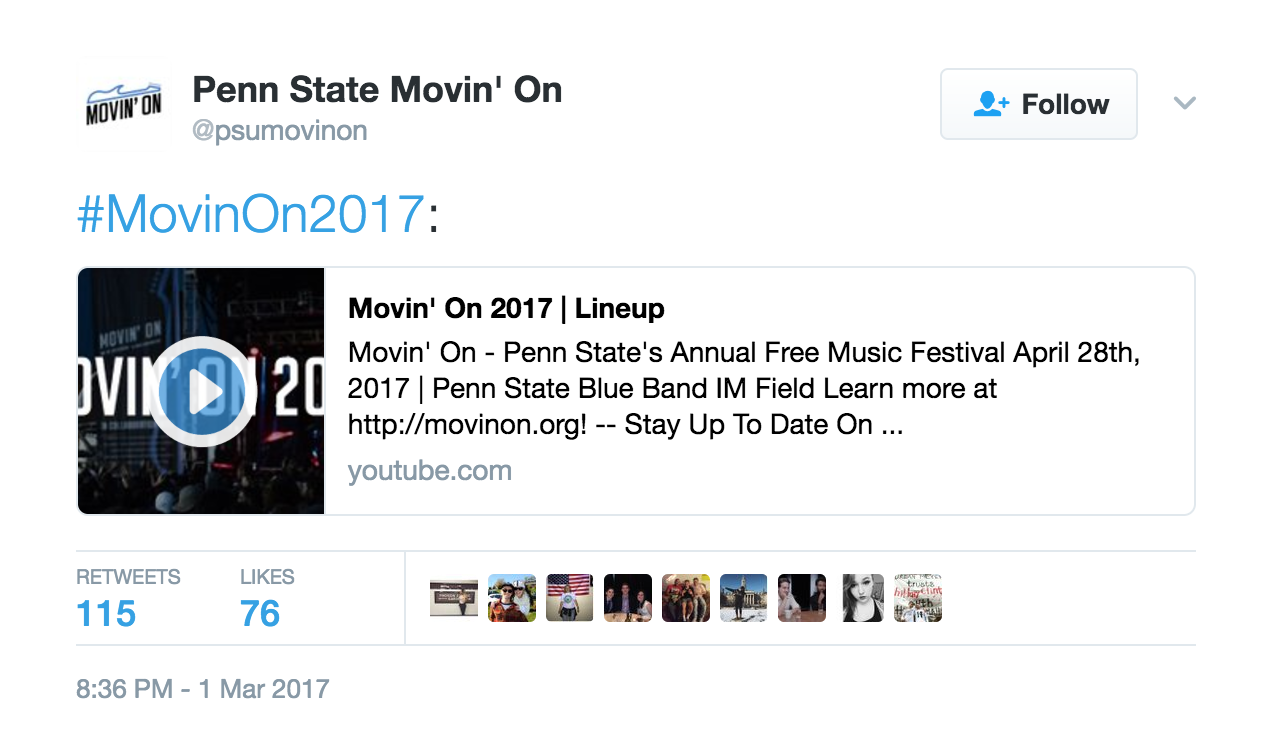 Here's the 2017 line-up:
Headliner: Two Door Cinema Club
All Time Low
D.R.A.M
Clean Bandit
Love and Theft
There is a lot of diversity in this line-up in terms of genre which is much appreciated, but it's still just not on the same level as it has been in the past. Although, it's free so we really don't have much room to complain. And hey, how could you ever live up to Nelly?