Your official guide to the unofficial UPenn dictionary
To be honest, we don't care too much whether our professors understand it or not. The question is: do you, as a current or future student, understand it?
You may be a student at Penn or you know someone who goes here. It doesn't matter – you'll still find this guide useful. If you are or will soon be a freshman from another state, consider this a mandatory lesson before getting there.
For some, these are plain words not worthy of attention. But to us, they're a lifestyle. Are you ready? Here is the official guide to unofficial UPenn slang.
Copa
UM: the word for cup (as in a championship game) in Spanish and several other languages
UPenn slang: short for The Copabanana, a Mexican restaurant that's really popular among Penn students, especially on Wednesdays, when they get half-priced burgers; and let's not forget the $5 classic margaritas on Mondays, available from noon to 7pm
Darty
UM: no idea, but Google says it's a French surname
UPenn slang: a party (usually with tons of alcohol) in the middle of the day; quite frequent during Fling
Downtown
UM: n. the commercial area of town, where all the good stores are
UPenn slang: the area where sororities and fraternities rent clubs and throw the best parties; you'll find out what it is on your very first week on campus
Fling
UM: n. a romantic adventure or wild behavior that doesn't last long
UPenn slang: Fling is a weekend of events in spring including concerts and a carnival, but it's mostly wild parties that last day and night; the moment you realize you're glad you got into Penn
Flyering
UM: v. distributing flyers
UPenn slang: the disturbing activity of aggressive people offering you flyers you don't want about events, startups, shows or take a local tour; nobody likes these people
LUCY
UM: a lovely name
UPenn slang: an acronym that stands for Loop through University City – UPenn's shuttle service that makes multiple stops on campus and the 30th Street Station, free for the students and staff
Mask and Wig
UM: a mask – something you wear on your face to disguise yourself, and a wig – an imitation of hair you wear to disguise yourself
UPenn slang: an all-male musical comedy club, the oldest one in the country; male counterpart to the all-female musical comedy club at Penn, called Bloomers
MERTed
UM: something you've heard your Turkish neighbors say
UPenn slang: the Medical Emergency Response Team at Penn, a student-run service organization that responds to emergency calls on campus; Getting MERTed means the MERT team took care of you after you got too drunk, sick or injured. They will give you pre-hospital treatment and take you to the hospital. If that happens, it can mean a huge medical bill for you.
Pregame
Usual meaning (UM): n. a TV program related to the sports game they are about to broadcast.
UPenn slang: v. drinking before a party; a way to stay fit and ready for the big party. The pregame event usually takes place in the coolest dude's room.
Pot Pie
UM: n. a baked goody with pastry that melts in your mouth stuffed with various ingredients inside
UPenn slang: it's a meal, but it's not baked and nowhere similar to a pie; a creamy stew with veggies, meat and noodles. If you're not from Pennsylvania and you really want a pot pie, you'll be disappointed with this.
SABS
UM: South African Bureau of Standards
UPenn slang: an acronym for see and be seen, which first appeared in Street
Sceney
UM: n. a small scene, maybe?
UPenn slang: a rich student who's part of the scene; you always see them at downtown parties, and you can't help but observe what they are doing; usually so perfect that they get on your nerves
Shoo Fly
UM: the sounds you make when you want to chase a fly away: part of the title of a song, Shoo Fly, Don't Bother Me
UPenn slang: it's also known as Shoofly Pie – a traditional Amish pie made with molasses
Smokes
UM: v. or n. in third person present – enjoying cigarettes or something else that can be smoked
UPenn slang:  Smokey Joe's, a bar that students often visit great for relaxed hangouts on Tuesdays and Wednesdays
Steiny-D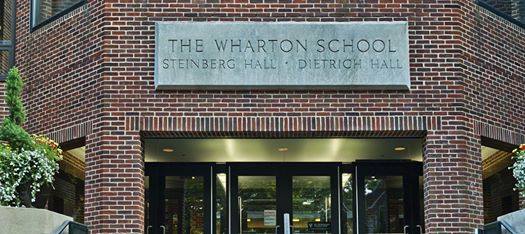 UM: probably someone's name; Urban Dictionary won't give you a nice definition for the term steiny
UPenn slang: Steiny-D is the Steinberg-Dietrich Hall, which was exclusively built for The Wharton School
Street
UM: n. a public road in a city or town
UPenn slang: short for 34th Street Magazine, an arts and culture magazine that's available in the Daily Pennsylvanian; source of movie and food reviews, gossip, humor and other types of content for students
SWUG
UM: an abbreviation for something…
UPenn slang: Senior Washed-Up Girl; a girl in senior year, who's tired of being a college student, no longer goes to parties and has no interest in romance; usually edit papers online and spends her evenings being bored with fellow SWUGs
Tampons
UM: something women use when they get their period
UPenn slang: yet another silly sculpture on campus, with an official name The Covenant; a big red statue that was installed in 1975 rgar looks like it was made of huge, used tampons; gross, but true.
The Button
UM: n. a small disk on your blouse or other garment piece
UPenn slang: a sculpture on campus; a huge white button, where you'll arrange to meet with your friends
WQHS
UM: an acronym for… something.
UPenn slang: the student-operated radio station at UPenn
---
UPenn is the place where Joe Biden will come to teach, and that fact speaks for itself: it's the coolest university in the nation. So you better learn some slang if you wanna fit in!