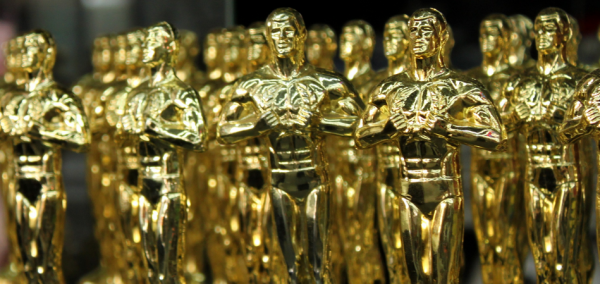 How the Oscars became more than an awards show
The speeches on social and political issues were the most important part of the night
The 89th Academy Awards was a night to remember for audiences worldwide and became a point of conversation afterwards for more than one reason. While the dramatic mix up regarding the award for best picture surprised millions of viewers, it wasn't the most important part of the night, rather it falls second to the passionate speeches given by the winners.
This isn't to make light of Moonlight or the incredible story told in the film. Its win was a groundbreaking decision for the Academy in terms of rewarding diverse movies that tell new and interesting kinds of narratives. But for the rest of the night, the messages sent by the speakers on stage are what should be remembered.
My hope is with the success of #Moonlight many more great black LGBTQ+ films & TV shows come about as a result. We as a community need them.

— N I C H O L Λ S (@Creat1ve) February 27, 2017
The night began with host Jimmy Kimmel somewhat addressing the pressing issues the country is facing.
'If each and everyone of you took a minute to reach out to one person you disagree with…and have a positive, considerate conversation,' he said.
'We could make America great again. It starts with us.'
This set the tone for inspiring messages during acceptance speeches and other references at President Trump during the night. One notable example was Viola Davis who spoke about August Wilson and his play, Fences, which was used to make the movie of the same name that would help her win her first Oscar.
'So, here's to August Wilson, who exhumed and exalted the ordinary people,' Davis said.
Viola Davis's Oscar acceptance speech was "beautiful and damning" https://t.co/Q6XMXTiYS6 pic.twitter.com/Wzvjn4m27R

— The New York Times (@nytimes) February 27, 2017
In the wake of the controversy sparked by President Trump's immigration ban, Davis didn't directly speak on the topic, but subtly voiced her opinion on why she believes a different mindset is needed for this country.
'I became an artist and thank god I did because we are the only profession that celebrates what it means to live a life,' said Davis.
Another noteworthy reaction came from Asghar Farhadi, the winner of the Best Foreign Language Film award for The Salesman. Farhadi didn't attend the event in protest of President Trump's new immigration policy. The new measure affected his home country of Iran and in his place, Anousheh Ansari, an Iranian-American engineer, accepted the award on his behalf.
'My absence is out of respect for the people in my country and those of the other six nations whom have been disrespected by the inhumane law that bans entry of immigrants to the U.S.,' said Ansari.
Thank you #AsgharFarhadi for standing up for families "who have been disrespected by the inhumane law that bans immigrants from entry to US" pic.twitter.com/yZVaGnPrO5

— NoBanJFK (@nobanjfk) February 27, 2017
A moment of true commentary and opinion on issues in America, Farhadi used his speech to argue that the world was moving in the wrong direction and towards more divisiveness on important and controversial issues.
'Filmmakers can turn their cameras to capture shared human qualities and break stereotypes of various nationalities and religions,' Farhadi wrote.
Acceptance speeches for awards can often times be monotonous, however nominees such as Viola Davis and Asghar Farhadi used their time to urge the American people to look to people like August Wilson, who created work and wrote about real people living real lives in this country and to try to come together on differences, not move farther apart.
In contrast, the rhetoric used during President Trump's campaign mainly focused on how he could fix the country by fighting all that had been wrong the last eight years. The main speeches of this night however, promoted ideas like creativity, freedom, empathy and more than anything else, compassion for all.