We asked ND students about their weirdest study habits
'I read bananas help you retain memory… so I ate 24'
Notre Dame students are known for being smart and ambitious. There are certainly some impressive study habits around our campus. Everyone knows that midterms week really just marks the beginning of a marathon of papers and exams leading up to the next semester, so it's probably a good idea that we got some study habits of our own to get us through November and December. We asked some upperclassmen what their favorite–or weirdest–study habits are that have gotten them through their time at ND. Here are some of our favorite responses:
Michael Koller, Senior

"[When highlighting my books] I go through the first time in yellow, then go through the yellow words and highlight the most important ones in green, then I read it a third time and highlight the most important yellow/green words in purple. The result looks like a rainbow of colors on each page and has been referred to as "obnoxious" by my roommates, but I am so used to it that it doesn't distract me at all."
Daniela Cabada, Junior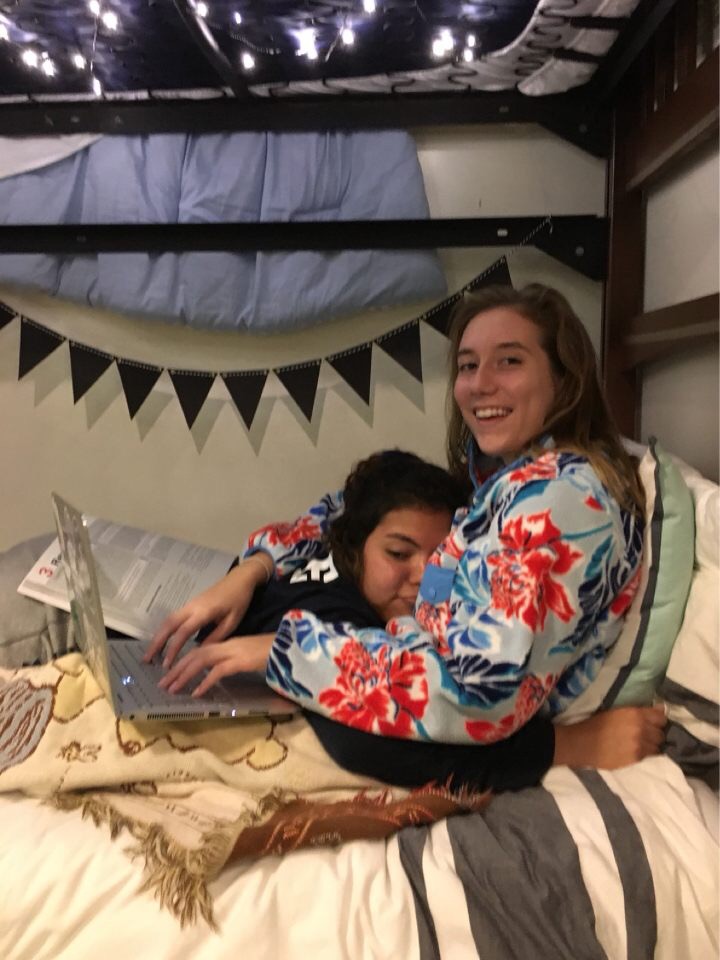 "I cuddle with people as a study break."
Hannah Skrbis, Fifth Year Dual Degree
"I read an article somewhere that said that bananas help you retain your memories. It suggested that in order to use this as a study technique that you should eat a banana while studying and then eat another one before an exam. I wanted to retain as many memories as I possibly could and ended up eating 24 bananas over the course of three days during finals week."
Kirsten Hoffman, Senior
"I once made a full-length dance video as a study break. You can catch it on Facebook. It's pretty impressive. You could say studying brings out my creativity."
Noelle Gooding, Senior
"I listen to music with no words. I like to have background noise on when I study, but I usually get distracted when I listen to music with word so I stick to movie soundtracks. My go-to music of choice is the soundtrack to Interstellar because it's relaxing but gets super intense which makes my homework seem like a life or death situation, which is a nice change. 10/10 would recommend."
Chrissy Parylak, Senior
"When I am done, I victory dance my way to the fridge."
Peter McGrane, Senior
"When I choose my mechanical pencil [for a test], I choose the one that I think looks like it will do the best. If it's gonna be a creative test, I choose one with vibrant colors. If it's a dull test, I will choose a green or plain one."
Daara Jalili, Senior
"I use a pack of eight different pens to rewrite notes. Changing colors helps me separate ideas and explain things to myself."
Gabriela Perino, Senior
"I have an app that plays rain and thunderstorm sounds. I am a big fan of listening to it when I study. The app is called 'Rain Rain' and also has other sounds too. Sometimes I get a little crazy and do 'crackling fire' or 'rain on a tent.'"
---
If cuddling or eating 24 bananas aren't up your alley, there are tons of others out there and even some that have been proven to work! For my own weird study habit, I listen to full broadway musicals from start to finish to mark the duration I will be on one topic for any given study day. I'm not sure it helps with the studying, but as a senior I now know every word to Les Mis. Good luck ND, and when in doubt choose C.