Poll: Who's your favorite NCSU alum?
Not Zach because he won't reply to my email
Since our birth in 1887, many famous faces have spent time at NC State. They may not have completed their degree with us but we can still brag that they were once part of the Pack.
Scotty McCreery
The season 10 winner of American Idol, Scotty attended NCSU in pursuit of a communications degree. He never graduated but can still be seen at football games, tailgates and the occasional frat party.
Russell Wilson
This NFL quarterback graduated in 2010 after three years with a Bachelor's degree in communications and continued to study business. He is now the starting quarterback for the Seattle Seahawks.
Zach Galifianakis
Another communication major, this actor/comedian did not graduate from State.
Bill Cowher
NFL coach and college linebacker, Bill Cowher graduated from State in 1979 with a degree in education. He is best known for his position as head coach of the Pittsburg Steelers for 15 seasons and is now a sports analyst.
Jill Wagner
This actress and model graduated in 2001 with a degree in business management. She hosts the reality tv show Wipeout and a few other television appearances.
John Edwards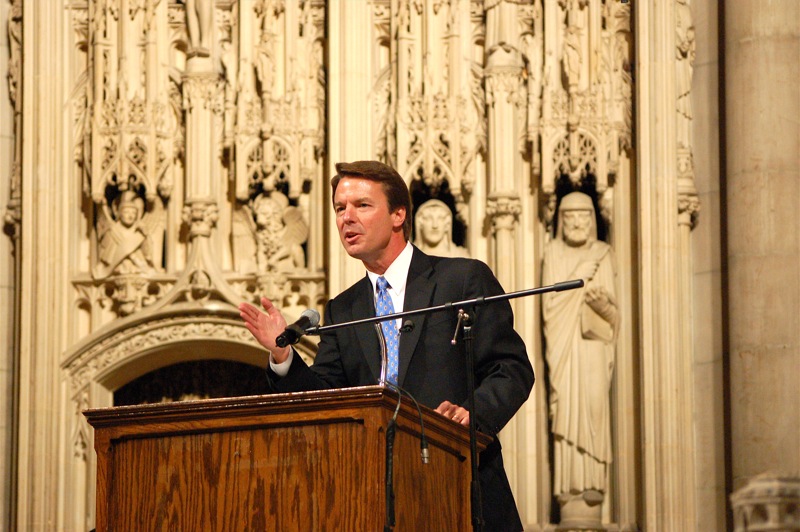 This ex-US Senator graduated with a Bachelor's degree in textile technology in 1974. After going to law school, he joined the world of politics. You may know him because of the affair he had while his wife was sick with cancer.
Philip Rivers
Another NFL quarterback, Rivers broke many records during his time at NC State. We retired his jersey before he went pro, where he now plays for the San Diego (now LA) Chargers.
The choice is yours. Who is your favorite face that represents the Pack to the rest of the world?