Those backpacks on The Diag hold a powerful message
Over 1,100 college students commit suicide per year
On your way to class today, you'll notice the 1,100 backpacks strewn across The Diag. If not, give your eyes a rest from watching excruciating football play reviews from Saturday night, and look around you. There's something much more painful going on.
Every backpack laying on the grass represents a student from across the nation who committed suicide. Some bags have a story attached to them for passersby to read about the student it represents.
Since 2008, Send Silence Packing, organized by Active Minds, has been traveling across the nation to raise awareness about mental health and suicide.
Active Minds is a national organization focused on "changing conversations about mental health" with over 400 chapters across the US. University of Michigan is the 8th stop on the fall tour.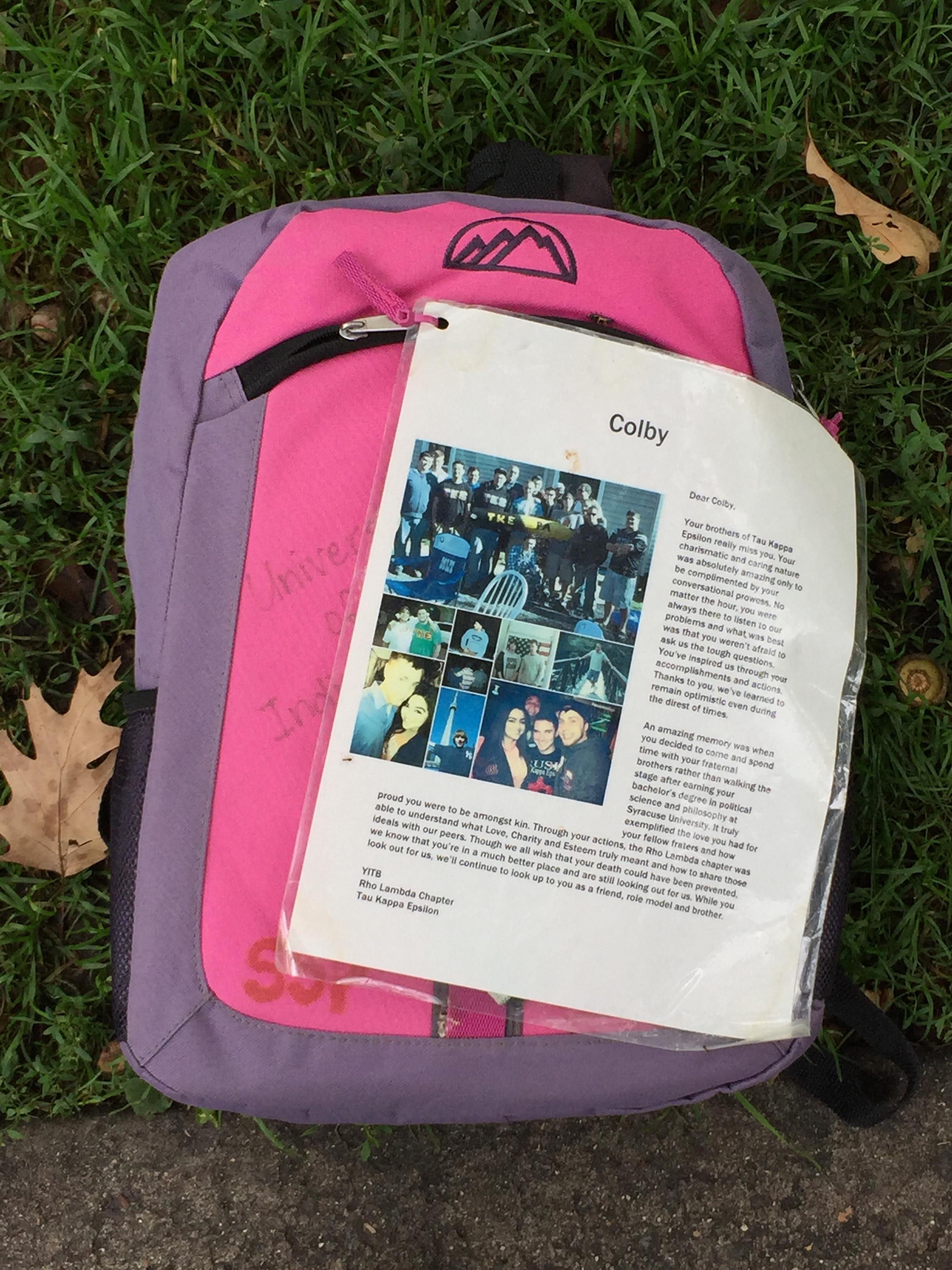 We spoke to Taylor, a representative for Active Minds, about the traveling backpacks on our campus today.
Out of all the backpacks here, how many would you say represent UMich students?
It's very different on every campus, and it's sort of a taboo topic, so even if there is a student suicide, it may not be associated with the university, but it's usually about 6.6-7.5 per 100,000 students, so that's how estimate rates in a specific student population.
How can we look out for our friends and fellow Wolverines?
Holding space for others is important. If you notice that their attitude or moral changes, or they disengage from friends, just reach out. Show them that you're supporting them and not attacking them.
Where are you headed next?
We'll be at Saginaw Valley, and soon after we'll be heading to Ohio State.
Taylor left us with these words to remember, which are one of the campaign mottos:
You're not alone, and you don't have to suffer in silence.
To all Wolverines, take a stressed friend out for coffee this week. A $3 latte and 30 minutes of your time is more than worth it. Talk to them about fall break, where they want to travel someday, or about how we're going to destroy IU this weekend. Get their mind off school, even for a minute.