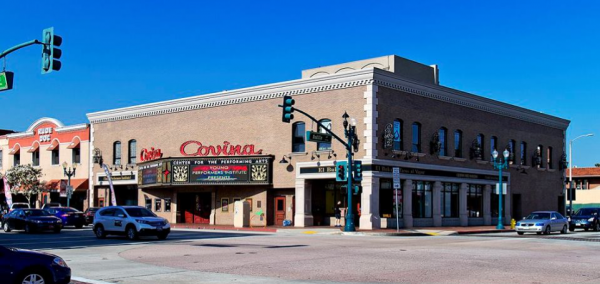 Why Covina, California is the world's best hometown
And no, I don't mean West Covina
Covina, California was founded in 1882, it's located in the heart of the San Gabriel Valley, which is 22 miles East of Downtown Los Angeles. When I tell people I am from Covina, they assume I mean West Covina because it's a bigger city. In fact, Covina is actually now larger in population and area.
What makes Covina so special is that back in 1900, it was known as one of the smallest cities in the whole country. But since then the population has grown to around 48,000 people.
Downtown Covina
Right as you enter Covina, the city gives you a colonial feel that makes immediately at home. It's downtown has many "mom and pop" shops that consists of vintage clothing stores, antique shops, and ice cream shops. What's also great about downtown is you can see the San Gabriel Mountains right behind it.
There are many book stores with a Starbucks right across – you can't go wrong with that combination.
Summer and the heat
During the summer it will get disgustingly hot. Covina doesn't have many seasons – the heat will always be there. During the fall and winter,the mountains give the city a nice breeze. But once the summer heat comes around the mountains literally catch on fire because of how hot it gets.
You can see the fires in the sky and smell smoke – but you get used to it pretty quickly.
Living in Covina, you never have to go to a tanning salon; in one day you'll get some nice color.
The oranges 
In 1909, the city was the third largest orange producer in the world, and still claims to have "the best oranges in the world" as late as the 1950's. Even though they don't produce as many oranges anymore, Covina now use the orange as a symbol of the city and you can't walk around without seeing at least one.
In high school people from other cities would always ask us if we knew how to spell orange – if you don't understand the joke, go watch Mean Girls.
The Covina transit system 
If you live in Southern California you know how much of a pain the traffic is.  It can take between 45 min to 2 hours just to get to Downtown Los Angeles. But luckily for the city of Covina, we have a metrolink system that takes you up North all the way to San Bernadino or South to Downtown Los Angeles.
The metrolink can save you time and money, and you can relax and enjoy the ride.  Being a broke student, this is a perfect way to get to Downtown L.A and not spend a lot of money on gas. It also runs from 5 a.m. all the way up until 11 p.m. so you can go at anytime to wherever you want to go.
The metrolink system also gave students a discount as well as being convenient, always running when classes end and start.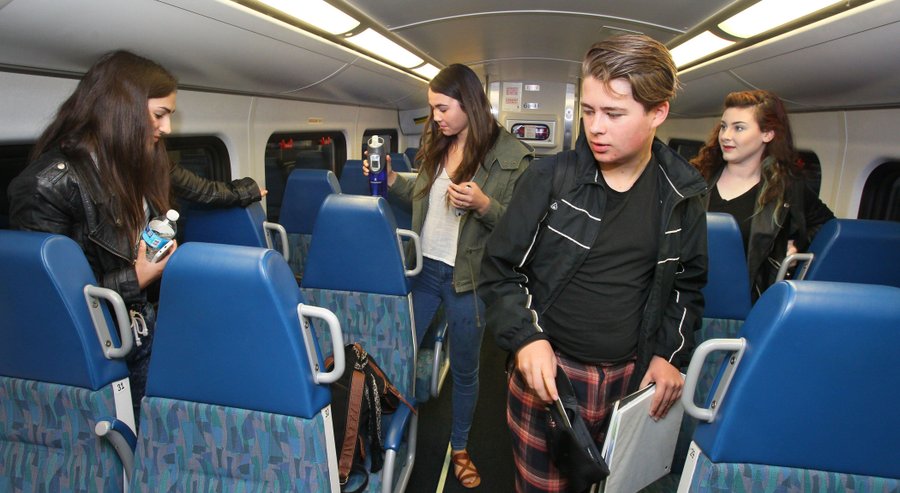 The diverse food
You can never get bored of the food there. It is a melting pot to different cultures. If you head to the west side of Covina you have Asian, Japanese, Italian and Louisiana Cajun food.
Many cities stick to one type of food, but having different types is a real treat.
In-N-Out is what it's all about
If you want to go original, then you can always go to the other side of town and go to In-N-Out. In-N-Out was founded in Baldwin Park (a nearby city) and it has a real impact on Covina. The best is when of your friends works there, then you get the discount and know the secret menu.
Having an In-N-Out down the street from your house is a great luxury – we take it for granted!
High school football 
In Covina alone there is four high schools and each high school has its own characteristics. During football season every family gets out their Friday night football gear and cheers on their high school. There were always scouts visiting and looking for the next hidden talent.
Traditions for high school
Driving around Covina, you see families post their high school mascot either on their porch or on their car. Growing in a blue and gold family household and my next door neighbor being green and white always made our street interesting.
Even if all the high schools don't get along with each other, one tradition we all do is after every Friday night game is go to In-N-Out and celebrate our wins (or losses). It doesn't matter what club, sport, or grade you're in, during football games we all become one family.
Bishop Amat's student section vs. South Hills student section.
The student sections are what brings everyone together and hyping up your football team gets everybody excited.
Covina will always be home
Many people will always think Covina and West Covina are the same city, but we love being different. As Covina's population expands,  so does its diversity and humbleness. Covina will always feel like home no matter where you move.
Every time I see an orange, I always think of my favorite hometown, Covina.