A letter to my roommates at JMU
What could be better than living with your best friends?
To my college roommates, you know who you are and I just want you to know how much I appreciate all of you and how many irreplaceable memories I have of us.'
In high school I always thought to myself "how cool would it be to be able to come home every day after school and just hangout with your friends? It's like having a sleepover everyday." Well, now that I am in college, specifically JMU, I have had the luxury and amazing opportunity to experience this lifestyle for three years and counting and I would not want it any other way.
Can you imagine what it would be like to come home to your apartment after a long day of class and not have your friends there waiting for you to tell them how your day was? From hunting for a table in Carrier, deciding whose turn it is to drive in the awful traffic of Harrisonburg, sledding on Neff Avenue, going to the infamous tailgates, living in the Quality Inn for FROG week because Campus View wasn't ready, to just talking in the living room all day about everything – there is no one I would rather do all of these everyday activities with.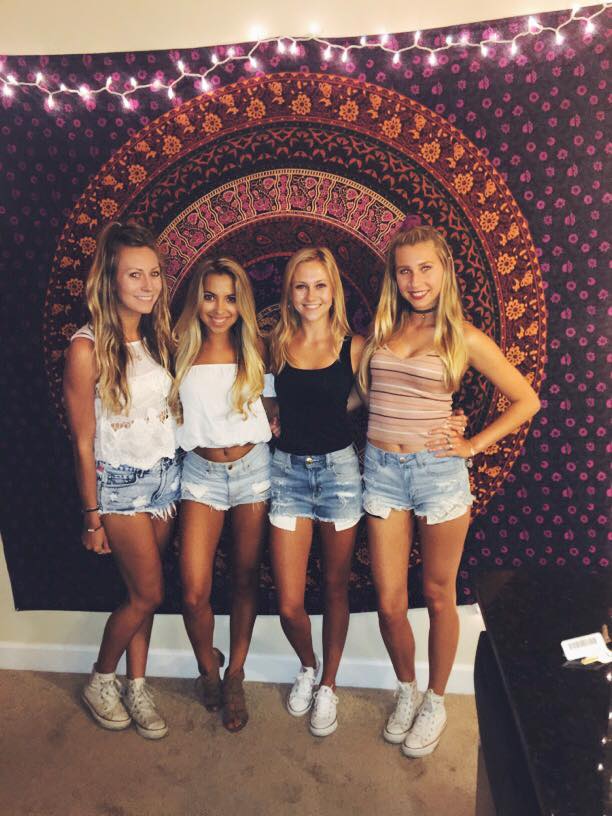 We have been through ups and downs numerous times, but in the end we always know how to bring each other back up. We do absolutely everything together and surprisingly never get tired of one another (people call us clones for a reason).
When I imagined what JMU would be like, this is exactly how I pictured it, thanks to you guys. As second semester approaches, I figured, I just want you all to know the permanent impact you guys have left on me and will continue to make.
Devan, Taylor, and Sarah: I am so lucky to call you guys my best-friends and know that you will be there for me whenever I need you. I wouldn't want to do college with anyone else! I am eternally grateful that JMU has brought us together.