An Ithaca student is organizing a global day of love and social justice called 'Love Does'
Around 4,000 people are expected to attend the event, including special speakers and celebrities
Chris Biehn is a junior, journalism major at IC and is also the Love Button Global Ambassador, which gained notoriety as the organization featured in last year's Super Bowl.
Chris and the organization will be hosting a massive event, called "Love Does", in Ithaca, N.Y. on April 22 to empower people to transform the community through loving acts of kindness.
Through the political divide of this country, Chris says he hopes this event could bring people together through the act of love.
We spoke with Chris on how "Love Does" will help bring people from different communities together, and why it's such an important event.
Tell me about "Love Does" and what you want to achieve?

I originally got the idea from the book "Love Does" by Bob Goff. The purpose is to spread measurable amounts of love, to serve the Ithaca community and to focus on unity during an incredible divisive time. The goal is to start a national conversation about these things. We are going to be doing a lot of service in the Ithaca community and we are hoping that these acts of kindness will empower people from different areas across the country to look into having a conversation about spreading love because that is so crucial right now.
How do you think it will bring people together during this "divisive time"?
People right now are so quick to respond and especially on social media and with all this activism. Because of the division and because people disagree with each other politically, often times they don't have respect for one another. This whole "Love Does" event is to try to bring respect back, to help people realize there is so much more we share in common instead of what tears us apart. To make that something we rally behind and unite behind.
What should people expect to see and do at this event?
It is going to start with a big service component and we are hoping to get hundreds of people from Ithaca College, Cornell University and the Ithaca community to volunteer at numerous organizations. We have partnerships with a lot of different groups in the community and we have teamed up with a co-ed service fraternity at Cornell, Alpha Phi Omega. Then we are going to have an hour to do random acts of kindness because love can take place in many forms. Finally we are going to congregate at the Ithaca Commons to have a wide variety of speakers touching upon various social justice issues including: Love and Race, Love and the Environment, Love and the LGBTQ+ community, Love and Mental Health, Love and Refugees, Love and Poverty, Love and Addiction, Love and Religion, and Love and Disabilities.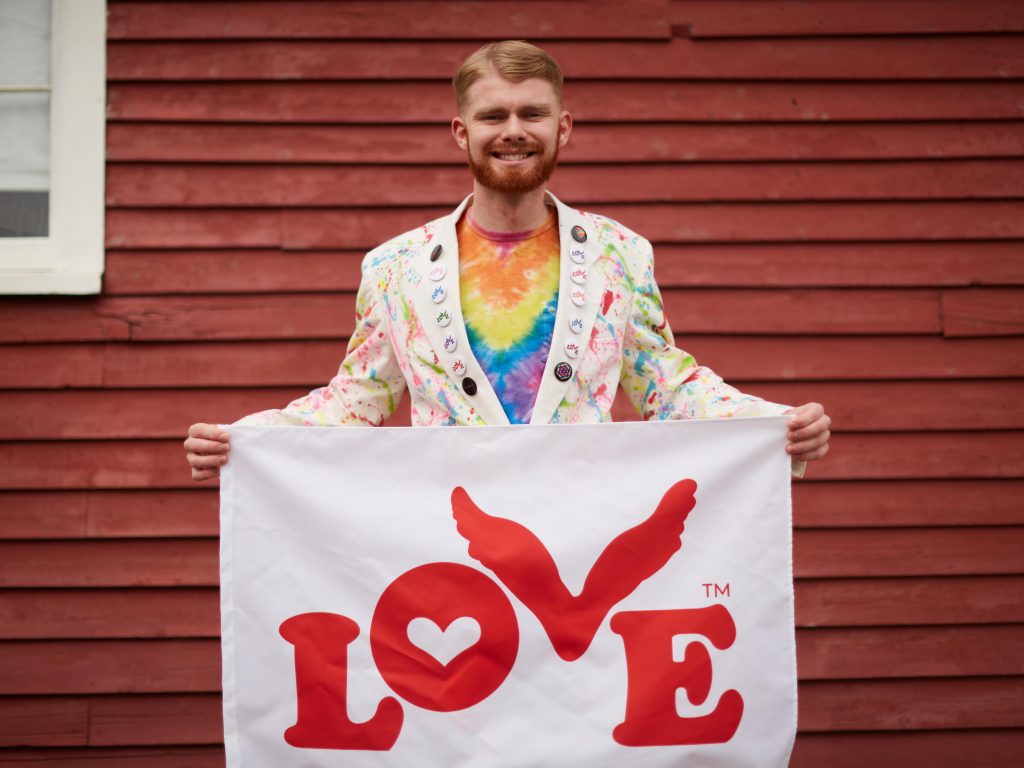 Ithaca Mayor Svante Myrick is going to be one of the speakers so we are really excited to having him speak on these topics. We are working on securing a big time band that has name recognition so they can be the headliner for this event. WVBR 93.5 radio station at Cornell will provide some local bands to perform. We are going to be reaching out to celebrities such as Ellen DeGeneres, Emma Watson and other celebrities from wide backgrounds to make appearances.We are hoping to have 10,000 people attend and I know that's ambitious, but I think this is an important event that will touch on crucial social justice topics.
We are hoping to have people from various cities to come celebrate this with us. We want this to be a global day of love.
What is the main message you want people to come out with?
Love is more necessary now than ever. We live in incredibly challenging times and we can always count on spreading love.
If you are interested in attending this global day of love and social justice, you can check out the Facebook event.