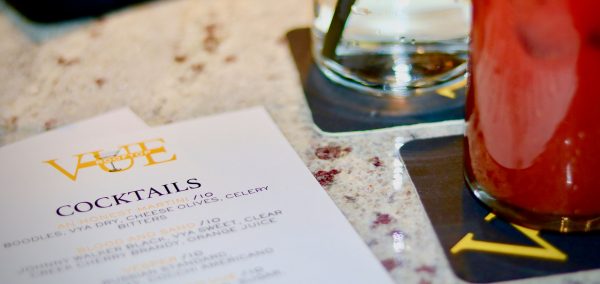 All the best IC spots for your Valentine's Day dinner
Rule #1: always make a reservation
Valentine's Day is officially here, and what's the perfect V-Day date without dinner? For all you love birds still deciding where to go for your big romantic dinner tonight, here's a list to help narrow your search.
Iowa Chop House
The Iowa Chop House is always a great date spot. It has a calming atmosphere and with a variety of steaks, salads and sides, there's no way you can go wrong with coming here for dinner. Just make sure to call ahead for a reservation so you don't miss out.
The Airliner
If your idea of dinner is a little bit more casual, The Airliner is always a great place to celebrate your love. This Valentine's Day, they'll be serving up heart-shaped pizza and a FREE cookie dessert for you and your special someone.
Graze
Not only does Graze have great food, their drinks are easy to fall in love with. With deals like half-priced wine and happy hour from 4 p.m. to 6 p.m., there's nothing better that will set your Valentine's Day mood.
Pullman Bar & Diner
If you feel like pulling out all the stops, then Pullman Bar & Diner is the way to go. With a five course meal and wine pairings per course, this experience will definitely sweep you and your sweetheart off your feet.
Vue Rooftop
If romance is number one on your list of things to do, let Vue Rooftop do the talking for you. With an amazing overlook of Iowa City, the sunsets have never looked better and enjoying them with great food, drinks and someone you love is always a plus.
Atlas Restaurant & Bar
With their already stellar menu, plus a couple new dishes for Valentine's Day, Atlas the place to be. They are also offering their own specialty cocktails that will fill your magical evening with all the love you could want.
As long as you plan your night accordingly, there aren't many ways you can go wrong on Valentine's Day. Whether you're going out, having a romantic night in, or getting dinner with the girls, make sure to show your special someone how much you love them.
Vue Rooftop photos courtesy of Elena Alvarez