A definitive ranking of the new Hawkeye recruits based purely on their names
Get ready to see these in black and gold on the back of a jersey next fall…
Yesterday was National Signing Day, an important day for athletes and fans alike. For the talented athletes taking their skill to the next level, the day was the next step in their pursuit of success. For the fans, it was a chance to meet the future stars of their programs.
As much as it's exciting to see what talent comes in each offseason, the names that they bring with them are often very interesting, too. Unfortunately, the Hawks weren't able to pick up 6'7″ offensive lineman Kobe Buffalomeat, but we'll still see a few fun names on the back of Hawkeye jerseys next August.
Trey Creamer – CB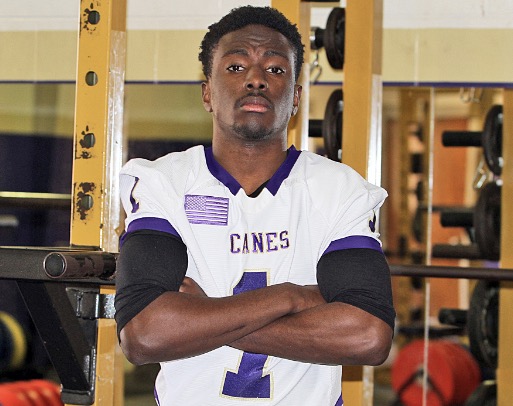 We'll take our wins with sugar and Creamer.
Peyton Mansell – QB
Really hoping this quarterback isn't a distant cousin of Johnny Manziel who's just not so great at spelling. Also, shoutout to him for photoshopping half of a literal hawk onto his face.
Djimon Colbert – SS
Nephew of Stephen? Possibly.
Tristan Wirfs – OL
Really hope we didn't Wirf on this guy…
Mark Kallenberger – OL
Good luck fitting that one on a jersey, kid.
Ivory Kelly-Martin – RB
In lieu of one last name, this dude has two more first names. That's pretty neat.
---
Regardless of their name, we're certainly hoping that they can bring some serious talent to the Iowa roster, which hasn't seen a bowl win in seven years. Welcome to the Hawkeye family!