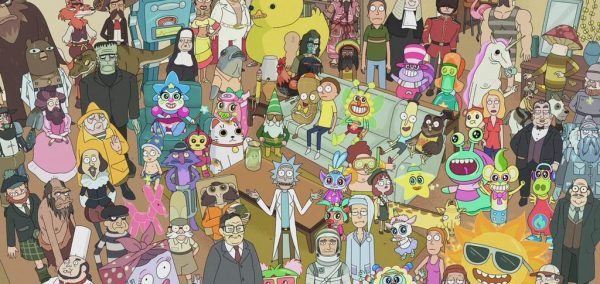 Szechuan Sauce is coming to Bloomington tomorrow for one day only
McDonald's is about to get riggity riggity wrecked, son!
Your favorite fast food place — which seemingly never has a working ice-cream machine when you need it— will serve vintage Szechuan Sauce this Saturday on October 7.
Just kidding, it's not actually "vintage" left over from the 1998 "Mulan" promotion. Although the packets do say the use by date is in a month from now, so maybe it is — but who cares? Certainly not this guy who bought a bottle of the condiment on Ebay for $15,000.
Only 1,000 Micky Ds in the US will offer the elusive sauce, the most important being in Bloomington, Indiana at the 2300 N. Walnut St location.
Although McDonald's didn't explicitly say the limited edition sauce was brought back by popular "Rick and Morty" fan demand, the cover of the packet is illustrated with extraterrestrial characters bearing a resemblance to the Adult Swim cartoon.
Two months after "Rick and Morty" creator Justin Roiland asked his fans to tweet at McDonald's head chef to get the "sauce to us", Mike Haracz brought it back.