Kilroy's Recess deletes tweet after sexism allegations
'@mcuban come check out your old place! Spoiler: We got rid of the wet t-shirt contests, but kept the underage girls #Motleys #Recess'
Kilroy's Recess, IU's new bar open for underage attendees, were criticized for a tweet at IU alum and businessman billionaire Mark Cuban last night.
The tweet read: "@mcuban come check out your old place! Spoiler: We got rid of the wet t-shirt contests, but kept the underage girls #Motleys #Recess."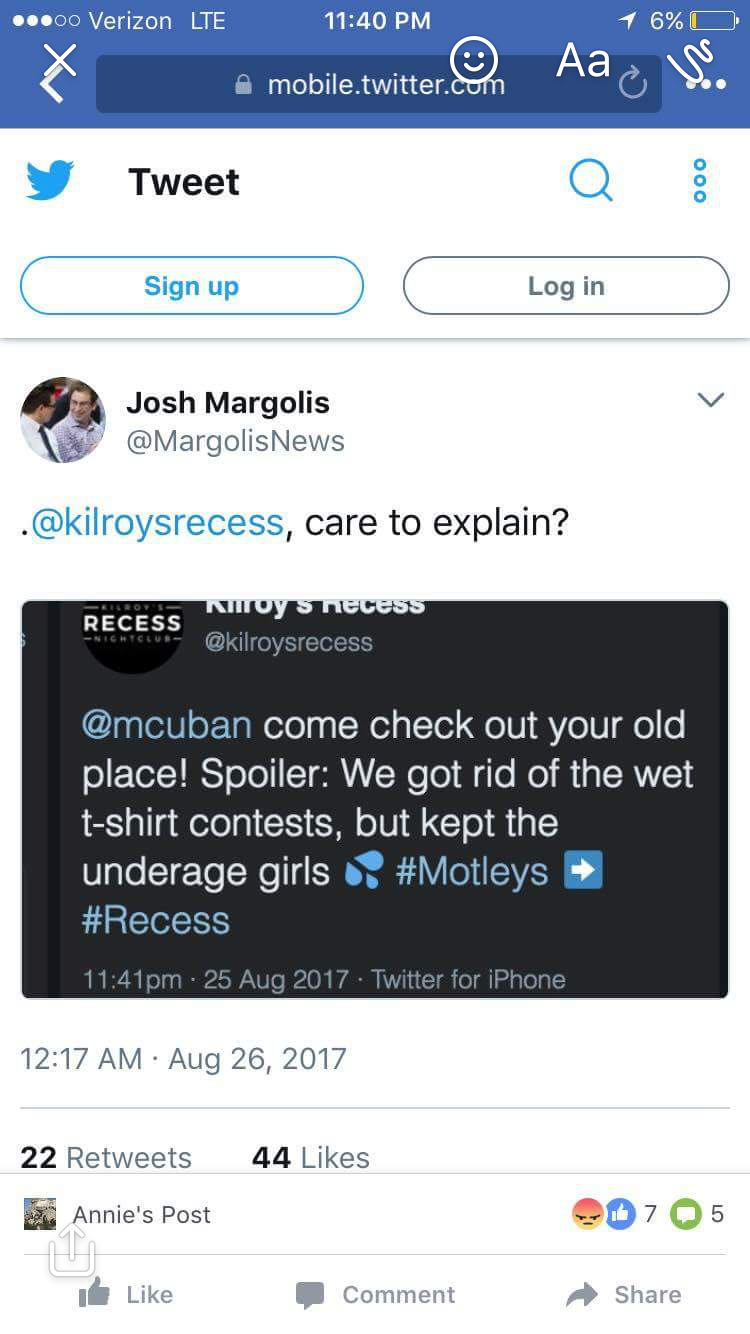 After backlash from IU student organizations and students, they took the tweet down with an apology tweet.
"We unequivocally apologize for last night's tweet. We recognized immediately that our joke was made in bad taste and quickly deleted it from our account. We take the safety of our customers very seriously and work extremely hard to provide a conducive environment to do so. We have worked with Culture of Care, our employees, and the authorities to create and maintain a safe and positive environment for our patrons and we will continue to do so moving forward," Nicole Freeman, director of marketing said.
But IU students won't forget their original tweet.
"Recess promoting their bar by advertising underage girls is absolutely disgusting and a capitalization on their advantage of being the only night spot in town for 18+ minors," IU Feminist Student Association posted on their Facebook page.
"Don't oversexualize girls who are under 21 years old, or any girls for that matter. Everyone 21 and under is just trying to have fun in a safe environment unlike unsupervised house parties," senior Alyssa Unger said.