FSU confirms the 'dangerous situation' alerts we just got were due to a system malfunction
There is no 'life-threatening situation'
This morning around 10:45 am, students at Florida State University began receiving alerts for a "dangerous situation" on FSU's campus. Phone calls, emails and text messages flooded the cell phones and computers of FSU students and parents.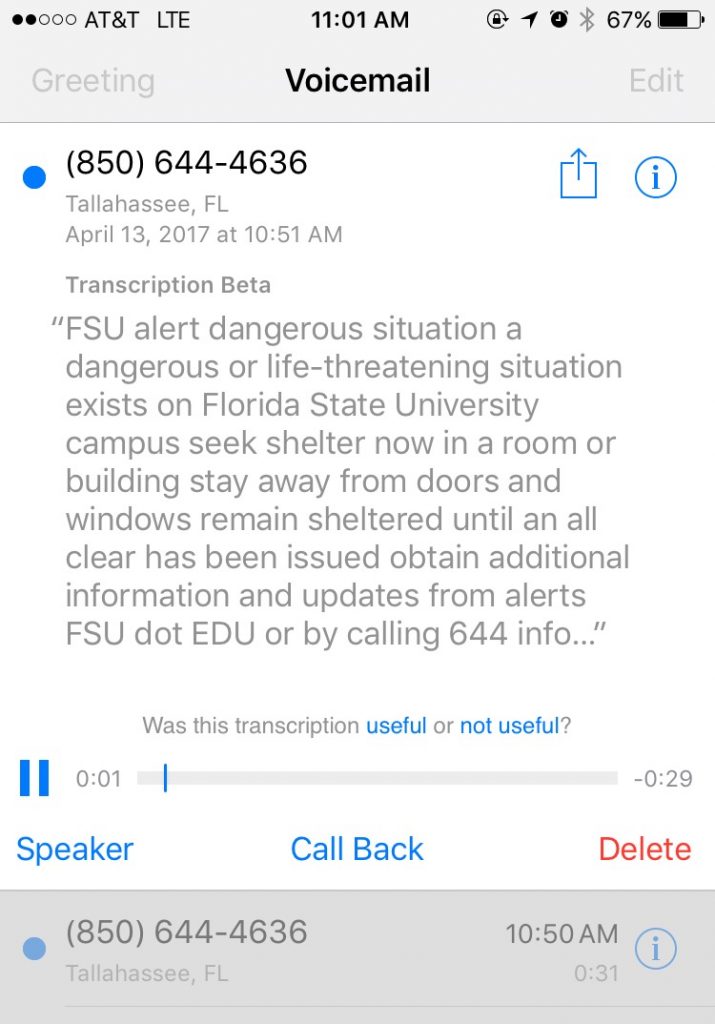 Some students left campus while others locked the doors to their classrooms.
The official Florida State University Twitter released a tweet stating the alerts were a "system malfunction," and to disregard the alerts we received.
Alerts Update: There was a technical problem with FSU Alerts. There was no reported issue on campus. https://t.co/LxTBNwNzSa – all clear.

— Florida State Univ. (@floridastate) April 13, 2017