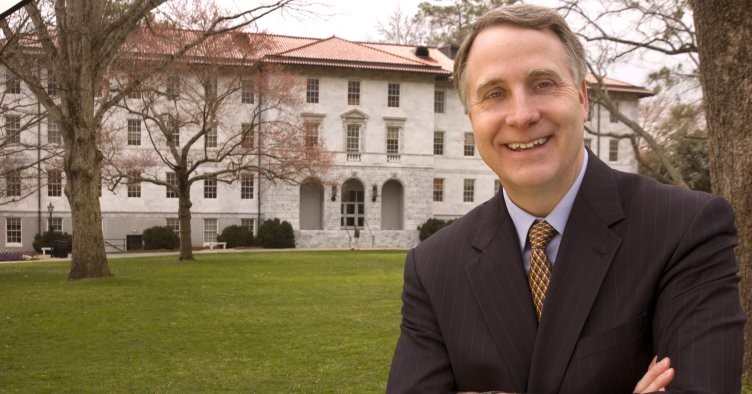 James Wagner named the first honorary member of 'No Strings Attached'
He sang 'Loved by you' with the a capella group last night
Last night, "No Strings Attached" named their first honorary member, President James Wagner, at their final spring concert.
To honor JWags for attending nineteen "No Strings Attached" concerts, he got to sing "How Sweet It Is" by Marvin Gaye with the group.
Not only did JWags get to sing with the a capella group, but he also got to get the esteemed a capella tie with the yellow and blue stripes.
"No Strings Attached" is the oldest a capella group on campus and recently represented Emory University in Amsterdam.
The concert was absolutely phenomenal. The audience got a real treat hearing everything from "Someone New" by Hozier to "Wavin' Flag" by K'naan to "Come On Eileen" by Dexy's Midnight Runners.
And above all, it was a real treat to see JWags sing on stage with the esteemed a capella group.