Photos you've definitely taken with your Emory roommate
Toasting Coke bottles? Sitting on the Emory sign? Looking glam in the snowpocalypse?
Because there are some things all Emory roommates do together.
The "WAIT! I wasn't ready!"
It'smandatory to click a picture in which you and your roomie showcase some weird set of emotions.
The 'snowpocalypse ' photo shoot
What could be a better way to celebrate snow in the south, especially when its your roommate's first time seeing snow!
That badass candid
The picture that proves that together, you'll take the world by storm.
And with that comes, the very famous #straightouttaemory hashtag.
Glamsquad on the Emory sign 
How can I possibly miss out that classic picture with the Emory sign in the village?
That first year toast picture with Coca Cola bottles
This is a very common Facebook upload for all first year students at Emory.
It's pretty much the first photo that makes your Instagram and Facebook.
Newbies on your first day
This picture usually signifies your first public appearance in which you and your roommate introduce yourself to the world.
The 'this is our room in the background' 
I don't think this one needs much of a description – you've all seen it, you've all done it.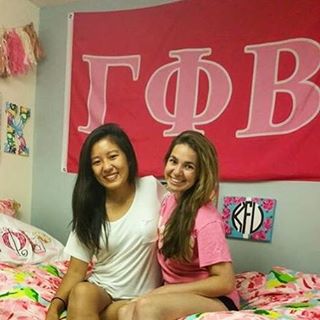 That compulsory Lullwater Park walk
These walks aren't only refreshing and strengthen the bond between you and your roommate, but also turn into photo shoots that look like they're straight out of a magazine.
That experience shuttle Instagram moment
Most roommates take advantage of the Saturday experience shuttles at Emory to explore Atlanta, and most of these shuttle destinations make for great pictures.
These photos show everyone you and your roommate are straight up fabulous and super fun.
'Happy Birthday, my favorite roomie!'
Well, if you're spending almost 24/7, 9 months a year with the same person, they sure as hell deserve a long and emotional birthday Facebook post.
The good ones indicate the milestone of your closeness.
And of course, that post would be incomplete without #roomie and the gold and blue heart emojis.

That time you twinned with your roomie 
Because you gotta appreciate the coincidential (or planned) outfit goal with the classic, "Great minds think alike" caption.
That classic collage 
When it comes to thanking your roommate "for always being there", Photo Grid becomes your favourite app.
A collage filled with countless pictures of all the moments you and your roommate have spent together is always a good idea.
Roomies aren't just for college, they're friends for life.