Welcome to the Dartmouth Class of 2020
The Dartmouth admissions office has just sent out its acceptance letters to the Class of 2020.
These students seem very excited about receiving acceptances! Here are some of the funniest reactions we found on Twitter.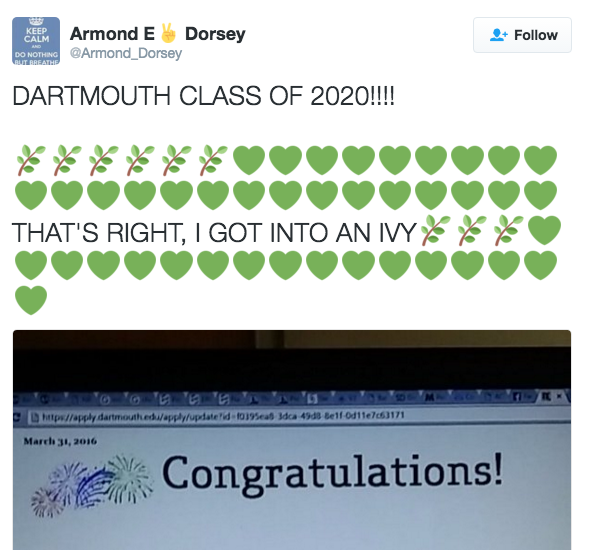 Good luck! I wish you a fun four years at the Big Green.