Hunter junior and Muse scholar has photography displayed in North Building
'I hope it brightens people's days, provokes a response and creates a positive atmosphere'
Hunter College has recently been revitalized by artful changes. On March 24th the third and seventh floor skyways became illuminated by a rainbow. The latest art installation is from a Hunter college student, Ilana Krugolets, who was given the opportunity to have her work on display, starting on April 4th, with set of nine photos hung up in the intersection between the North Building and Thomas Hunter. Ilana is a junior at Hunter majoring in Media Studies with a concentration in documentary and TV production.
When asked what her work's focus and inspiration is, the junior responded: "My surroundings. I like to document my perception of the places I go. New York plays such an important role in my photography." Ilana's nine photos on display, in the intersection between the North Building and Thomas Hunter, are colorful and serene with strong, clean lines.
"I'm inspired by the architecture, the way it interacts and coexists with nature. I'm inspired by the infinite varieties of the sky." This is clear by Ilana's artwork titles, Skyline Sunset (2016), Illuminati Architecture (2016) and Sunset at the Parachute Jump (2016).
She told me: "I love to show people things that they might have overlooked in their busy lives, so that next time they pass by a building I photographed, they look at it with new eyes."
This is the first time Ilana's photography has been put on a physical display, since her work has only been shared on digital platforms until now. She said: "I feel incredibly honored to be able to share my photos with the thousands of people who visit or study at Hunter. I could have never imagined that my work would be shared with so many people."
Ilana hopes to be a joyful influence on others through her photography. "I feel proud, and, most importantly, I hope it brightens people's days, provokes a response and creates a positive atmosphere."
She has been doing photography for 10 years, with the last three years being professional. She shares her work on Instagram (@ilanakrugole). "I started taking pictures when I was around 10, just casually. At that time I used photography as a means to document vacations, school dances, events and birthdays."
Ilana took any opportunity to capture moments for herself, family and friends. "I was always reaching for the camera whenever I saw something really cool or something I've never seen before."
"It wasn't until my senior year of high school when I realized, I really enjoy photography. The more people saw my photos, the more positive feedback I was receiving." With the support of family and friends, Ilana was accepted into Hunter's Muse Scholar program, as a freshman in 2013.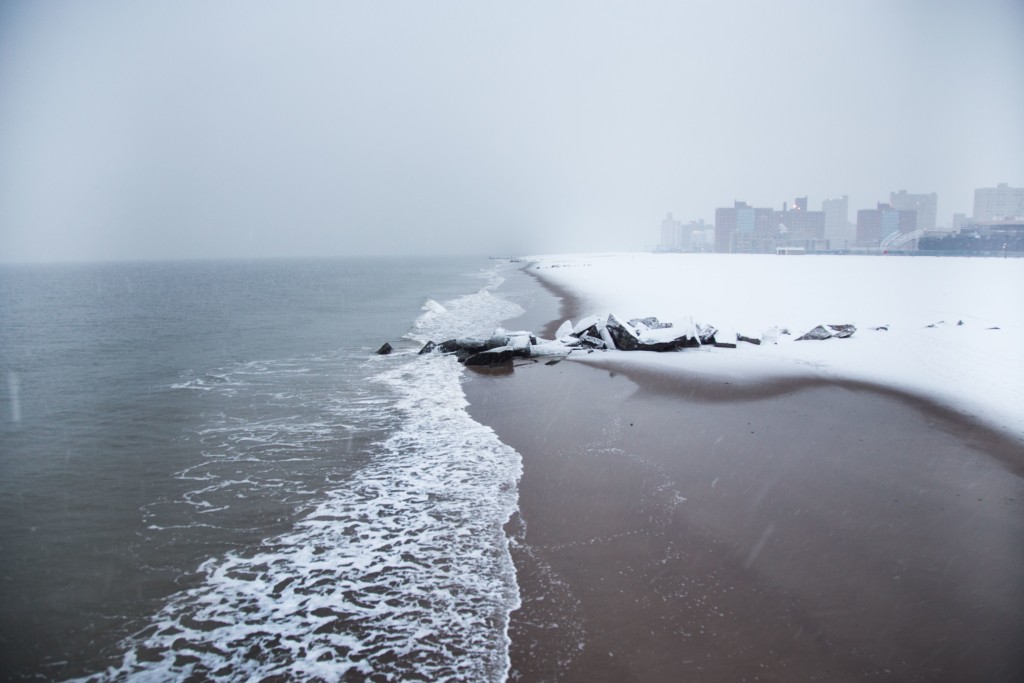 It provides artistically talented and academically ambition students with a unique atmosphere to take advantage of Hunter's art programs and resources. Ilana said: "The Muse Scholar program is such a supportive and nurturing environment. They support students' unique talents, not only by giving them a platform and outlet to express themselves but also to be recognized for their talent."
Ilana only has positive comments about the program, which has helped her grow as an artist. "I'm so proud to be part of the program, it has opened so many doors for me, internship wise and career wise. It helps me stay creative on and off campus." Ilana has been working on an independent project on Instagram called Sunsets Of NY (@SunsetsOfNY).
"I am obsessed with the magic that happens every day at sunset and I've noticed that not many people get a chance to see one every day and even if they do, they might not have the time to sit back and appreciate it."
Ilana's photos are breathtaking with hues of orange, blue and purple. "Sharing these photos is both a documentation of the day's beautiful sky and a reminder of the beauty of the world we live in."
Ilana hopes Hunter College students, faculty members and visitors will be captivated by her photography, which stands out from the pale yellow walls.  "I want my photos to bring positive feelings to my viewers, a sense of curiosity, wonder and, of course, a desire to see more of my work!"
When asked if she had a favorite photo from her nine displayed she said: "There's no way I can choose which photo I like better because all of them are my babies! They all represent a unique moment, feelings and memory attached to each one of them."
The talented photographer is also President of Hunter's Photographer's Collective, where she encourages other Hunter students to submit their photographs for the bi-annual publication of "The Issue".
"I love having that network of photographers who share the same passion, and getting their work showcased and recognized at Hunter is such an important part of growing as a photographer on campus."