Thanksgiving: Are you ready for your family interrogation this year?
Ah, Thanksgiving.
That first holiday before the holidays when fountains of gravy drench mountains of mashed potatoes, and a turkey-based genocidal rage takes over the collective American psyche.
A time to be "thankful" for those lovely relatives that make you want to rip your hair out.
I asked Hunter students if their Thanksgivings would be anything besides getting interrogated about their career and life choices.
Jillian Rodesk, Junior, Public Health

No.
Daniel, Junior, Biology
Probably drink as much of the wine and cider as I can, and then interrogate them on their life choices — "You really think Trump is going to make America great again and Bernie is a dirty commie? Like really? It's 2015."
Christina, Senior, Primary Education
I actually really dread going to Thanksgiving every year because I have to see my terrible uncle. Always an interrogation. Every time I walk in he immediately goes, "What have you done this year?"
Philip, Junior, Chemistry
It's funny because I'm getting double that because I'm seeing my family twice in one day — my mom's side then my dad's side. That's a hard question because that's what Thanksgiving is: interrogations.
Carla, Junior, Sociology
I'll be splitting my time between that and judging all my cousins' significant others.
Tom, Junior, Political Science and Environmental Science
I don't really get interrogated because my family just thinks, "Holy shit someone from our family is gonna be a lawyer? That's awesome."
Matt, Junior, Political Science and Economics
I want to give you an accurate description of my family, but I don't want to be quoted.
Veronica, Senior, Political Science and Media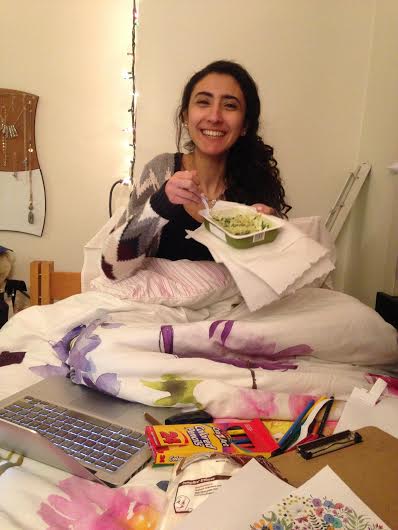 Actually I love Thanksgiving, we play games.