Boulder police arrest three men for robbing Pi Phi sorority girls at gunpoint
60 and sunny… with a chance of being held up at gunpoint
At the beginning of October, three members of the Pi Beta Phi sorority were held up at gunpoint right outside their chapter house.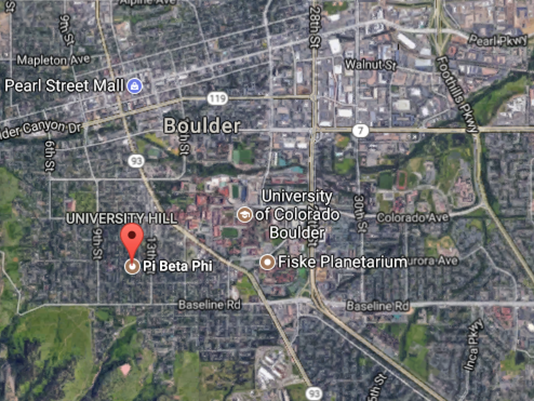 The girls were sitting in a car on the street outside their sorority house located on 11th and Aurora, when three men wearing dark clothing and ski masks came up to their vehicle and opened the doors. One of the robbers had a handgun and yelled at the girls to get out of the car.
After fleeing the scene, the trio called the police to alert them of the situation. The police were dispatched around 10 pm, shortly after the incident took place.
After the incident, the Pi Phi recruitment chair sent the following message urging people to stay inside:
"Everyone have your girls stay home and NOT leave your houses tonight! Three of our girls were just held at gunpoint outside of Pi Phi and everything they had was stolen," the message reads. "Please do not leave your houses If you need to go somewhere you need to have someone drive you. It isn't safe to be walking around alone."
The robbers have been identified as Ronald Brantley (24), Clyde Dexter George (19), and an unreleased minor have been arrested and charged with aggravated robbery, felony menacing, first degree criminal trespass, and theft, according to a press release.
No one was injured during the heist, but it serves as a reminder that they Boulder bubble has been popped. From people showing up at parties with an AK-47, to this armed robbery, CU students can't afford to be complacent.
Always be cautious, especially when sitting in an unlocked vehicle and walking around in the dark. Stay safe Buffs.