Lawyer in new Cornell Title IX suit says the university has an 'institutional bias' against men in handling sexual assault
'I think there's a particular problem with the institutional culture at Cornell'
The lawyer defending a male student suing Cornell for mishandling his Title IX case says the university has an institutional problem handling sexual assault.
James Doe, an anonymous senior at Cornell, has filed a lawsuit against the university for "a deliberately flawed and biased sexual misconduct investigation that resulted in his suspension."
And in an interview with The Tab, James Doe's attorney Andrew Miltenberg said: "This is something that we've seen again and again at Cornell."
This comes as James Doe is taking Cornell to court for allegedly botching his sexual assault lawsuit.
A press release from his lawyer Andrew Miltenberg announcing the lawsuit makes the claim that James Doe was the one being forced upon by Sally Roe at a party on September 17, 2015. It reads:
"According to the lawsuit, Cornell University senior James Doe met the female student, referred to as Sally Roe, through mutual friends when they attended a party together. Later that evening, the two students engaged in intimate behavior, but James Doe became uncomfortable with Sally Roe's overly dominant and aggressive sexual activity.

"Despite Doe's repeated protests, Sally Roe told him 'no' in response to his requests that she stop her advances. At no point did she ask whether James Doe consented to sexual activity or her sexual advances.

"Eventually, James Doe was left with no option but to physically remove Sally Roe off of his body to prevent her from taking advantage of him. Almost instantaneously, Roe punched him in the testicles, causing residual pain that would last for weeks thereafter and cause him to seek medical evaluation. The next day, James Doe learned from a fraternity brother that Sally Roe alleged he had tried to choke and rape her.

"In response to Sally Roe's complaint of sexual misconduct, Cornell University then conducted a gender-biased investigation of the male student, relying solely upon the female student's testimony, ignoring conflicting evidence and proven lies. At the same time, the University refused to investigate James Doe's sexual misconduct and physical assault complaints against his female accuser. As a result of the biased hearing and failure to investigate the charges against Sally Roe, the University wrongfully suspended James Doe, causing him irreversible damage to his education, career and future employment prospects."
Andrew Miltenberg, the lawyer defending James Doe said: "Cornell deliberately denied my client his rights to due process throughout a nightmarish 15-month ordeal, inflicting financial, academic, and psychological damage on this young man and his family."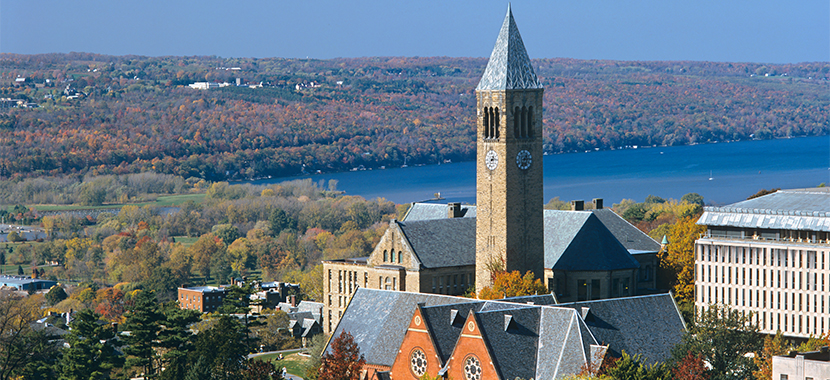 He added in an interview with The Tab: "I think there's a particular problem with the institutional culture at Cornell. There's a pattern in these cases at Cornell that obviously we're concerned about, it's been raised before. I think there's some sort of institutional bias or culture at Cornell that's leading to these cases or underlying the way Cornell is handling these cases.
"How he ended up being the one who got punished is very troubling to us. That I think is something that we've seen again and again at Cornell."
When contacted about this story, Cornell University told us: "We cannot comment on an issue related to active litigation."
This comes after a case last semester of a male student, John Doe, and a female student, Jane Roe, suing each other for sexual assault.
The ongoing case involves John Doe suing Cornell for "refusing to investigate" his Title IX claim, alleging he was discriminated against because of his gender.
Cornell tried to have the lawsuit dismissed, but a judge presiding over the case has order that university's Title IX investigator herself be investigated for potential gender bias.
At the time, Cornell said: "We will vigorously defend against this litigation."