What you miss about New York City when you're away at college
Does Seamless deliver here?
Lets face it, New York City is the place to be and is polar opposite from Ithaca. Although Ithaca is our new home, the city will always be with us, leaving you homesick for a good bagel.
Uber/ taxis
There is nothing like being able to put your arm out and get a cab in under 5 minutes or call an uber from your bed knowing it will show up in under 2 minutes. Redroute is not even in the same league as Uber, taking 20 plus minutes, having unreliable drivers, and always giving off creepy vibes. College town cabs says a cab is on the way but you end up waiting outside for 10 minutes until you just steal someone else's. While in the city, all you have to do is hail one and your ready to go.
Bagels
Not only are the bagels better but the toppings are too. In the city, you get to pick from plain cream cheese to oreo cookie and creme cream cheese.
Food in general
In New York City, there is no shortage of delectable food. So, sitting in a dining hall going through Instagram and seeing mouth watering food makes your dry chicken that much more boring.
Skyscrapers — Skyline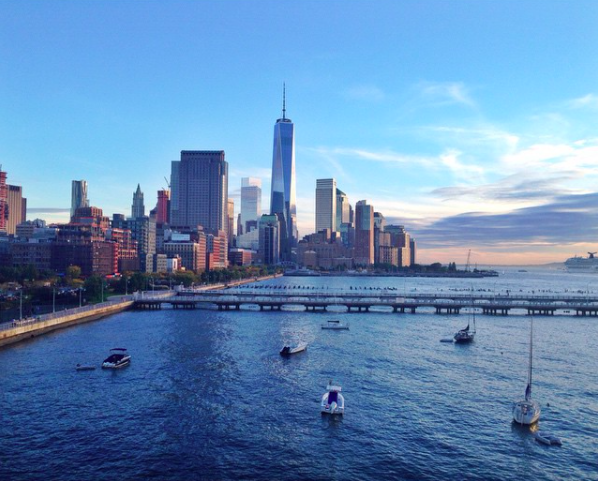 Yes, walking down Ho plaza and seeing the gorgeous trees and mountains is beautiful, but know whats better, seeing the manhattan skyline enroute to being home.
The night life
In the city, there is a always something to do, beyond a frat party, loko, level B, or hide away. There is always a new bar to explore or niche area to fine.
The subway (which is way better than TCAT)
Public transportation is 1000% more reliable, effective, and faster in the city. the subway or buses beat the TCAT any day of the week.
Seamless
The options on seamless are endless, but in Ithaca they have about three restaurants that will probably take a hour each for a mediocre salad.
Sweater weather
In the city, there is a transition between summer and winter. Fall lingers and you can wear just a sweater and be worried about catching hypothermia. While in Ithaca, by October it is already snowing.
Shopping
In Ithaca, my room is covered in boxes because the only thing I can do is order clothes online. At home, in the city, you can just walk outside and shop in little boutiques or name brand places. Instant clothing, instant gratification.
Good hot chocolate/coffee
Long gone are the days of good hot chocolate and coffee with home made marshmallows. Now, a fake Starbucks from nasties or a vending machine coffee from eh bottom of Uris tastes decadent