Barnard's 'first all-women music festival'
Last week, I was using my last points of the semester to get some Starbucks coffee in Diana when I saw a girl sitting at a table full of  "GIGG ON, GIRL" flyers.
I was curious (and her magnetic hair color caught my attention) so I approached the table. 
Noticing my confusion (and my sad attempt to read the pamphlets without glasses), Sydne started explaining that "Gigg On, Girl" was the first all female music festival at Barnard.
"Who's your favorite musician?", she asked. Slowly realizing I didn't really have a favorite FEMALE musician, I blurted out "Janis Joplin", for the sake of naming one at least.
As the founder of "Gigg On, Girl", Sydne aims to shift the prevalence of guys in most concert and festival line-ups here, by giving women the opportunity to gigg on more!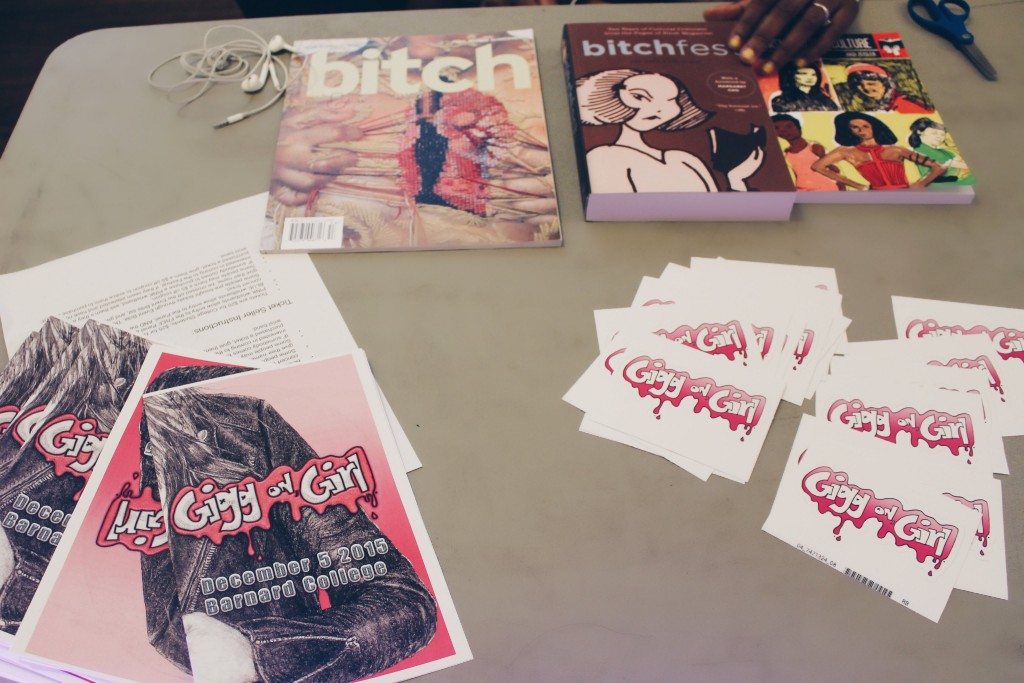 If you think about it, we rarely see female bands performing one after another like male performers do at concerts and music festivals. And often we don't even notice it.
In fact, when I worked with live houses, organizing events and performances back home, we almost always booked guys, or male bands with female vocals. It was so refreshing to see someone trying something different.
Sydne invited me to the event and the panel preceding the performance, which gave the female musicians and artists an opportunity to tell their personal stories and experiences in the industry.
The panel
"Gigg On, Girl" was different from all other performances, concerts and events I've ever been to.
The line-up included Mal Devisa, Sharkmuffin, Diet Cig, and OSHUN. 
Mal Devisa (Deja Carr) from Northampton, MA
Deja expresses her thoughts and personality through her powerful, penetrating voice.
I was told that she always makes insightful comments on issues in the music industry, but when she sings, she becomes fierce and beautiful in another way.
The crowd immersed themselves in Deja's singing, and people were filming.
Sharkmuffin (Tarra Thiessen-guitar/vox, Natalie Kirch-bass/vox, Kim Deuss-drums) from Brooklyn, NY
These girls capture Brooklyn's garage punk scene.
Their lyrics and performing style were lively, straightforward, vivid and really catchy — my favorite song would definitely be Tampons Are For Sluts (don't forget to check out the video on their website)!

Diet Cig (Alex Luciano-guitar, Noah Bowman-drums) from New Paltz, NY 
This is Diet Cig's second performance at Barnard, and they completely dominated the stage.
The crowd went mad when Alex jumped in.

One of Alex's shoes accidentally slipped off but she didn't care.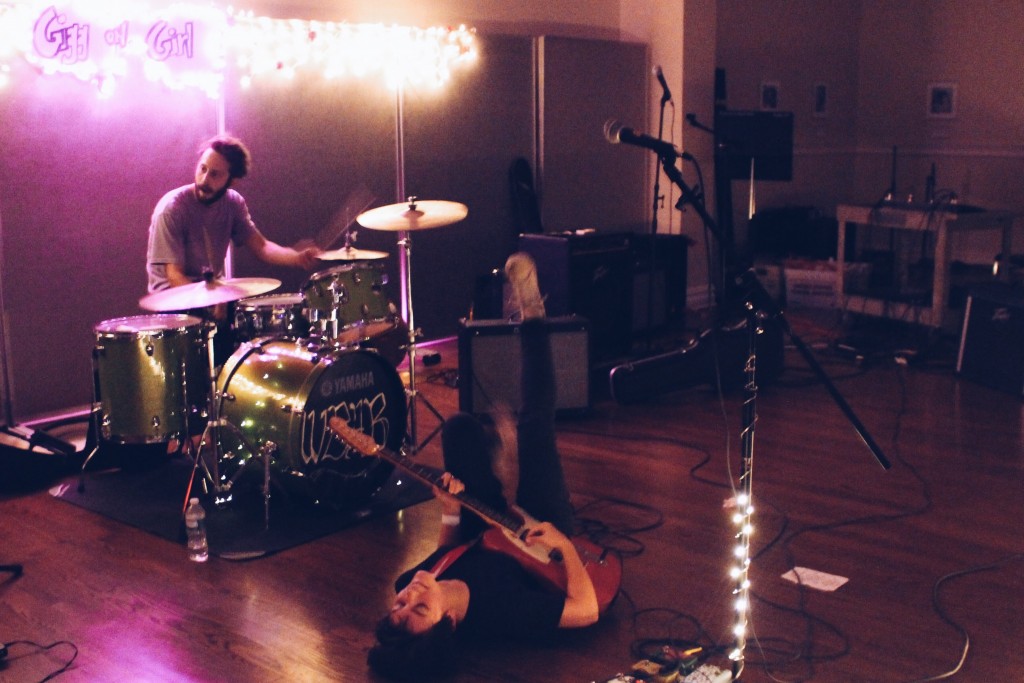 OSHUN (Niambi Sala and Thandiwe) from Washington, D.C
According to these musicians, their genre is composed of of neo-soul, hip-hop and spiritual (and as someone who was listening to their music for the first time, I really enjoyed the combination of elements from different genres).
The festival ended with a thrilling performance, unlike anything I've ever seen.