Fall fashion survives moody weather at Columbia
Check out some of yesterday's finest looks. Like always, they're on point.
The weather's been having fun with us lately. One day we're digging our winter coats out of the back of our closets and the next we're back in T-shirts. And yes, most of us forgot our umbrellas somewhere this week.
Is it gonna be freezing today? Do we need to take out our raining boots again? Or are we gonna end up carrying our coats under the gleaming sun that occasionally likes to make an appearance?
Well, our Columbia fashionistas don't let the unpredictable weather (or finals) come in the way of style. While girls are pulling off pink hair, high socks and boyfriend coats (and even daring to omit wearing tights), guys are rocking the casual fall outfits.
Liza McIntosh, Graduate School, Sophomore
Najaad Dayib, BC, Freshman
Sydne Wheeler Larsen, BC, Senior
Sydne is the founder of Gigg On, the first all-women music festival in NYC. It's this Saturday at Barnard, don't miss it!
Nancy Chen, CC, Senior
Alex Zeitoun, Engineering School, Grad Student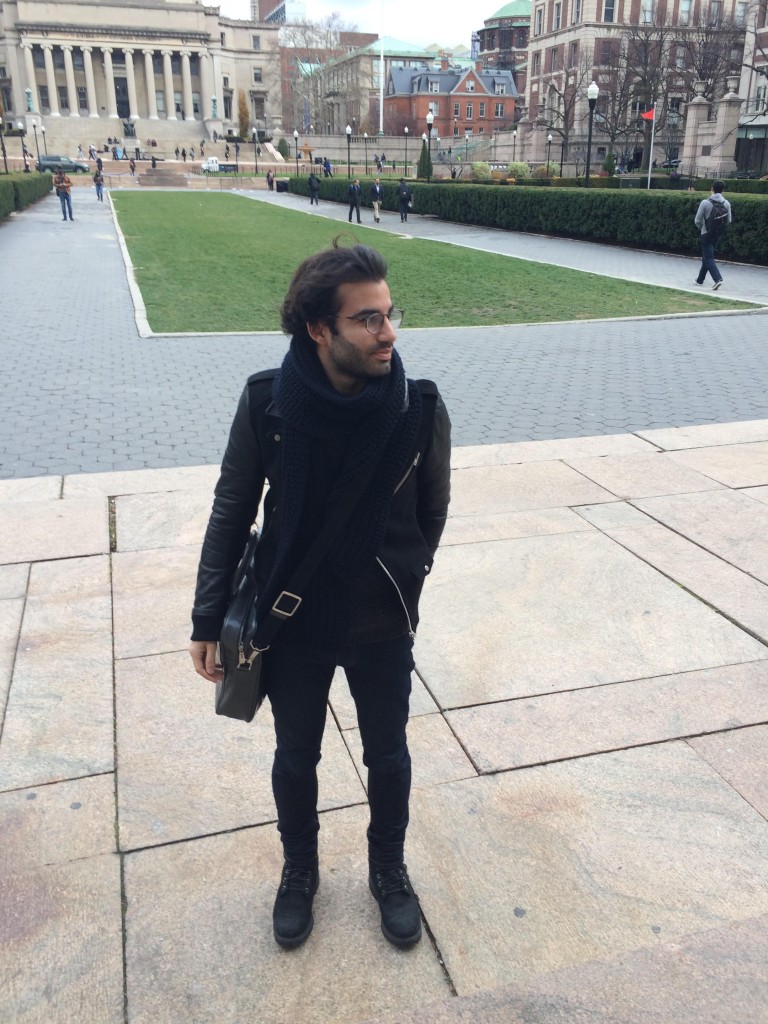 Lilli DeBode, CC, Junior
Bella Buscarino, BC, Senior
Darius Khosrowshahi and Tash Porter, CC, Sophomore

Ataa Amponsah, BC, Freshman
Sosa Osarieme, CC, Sophomore