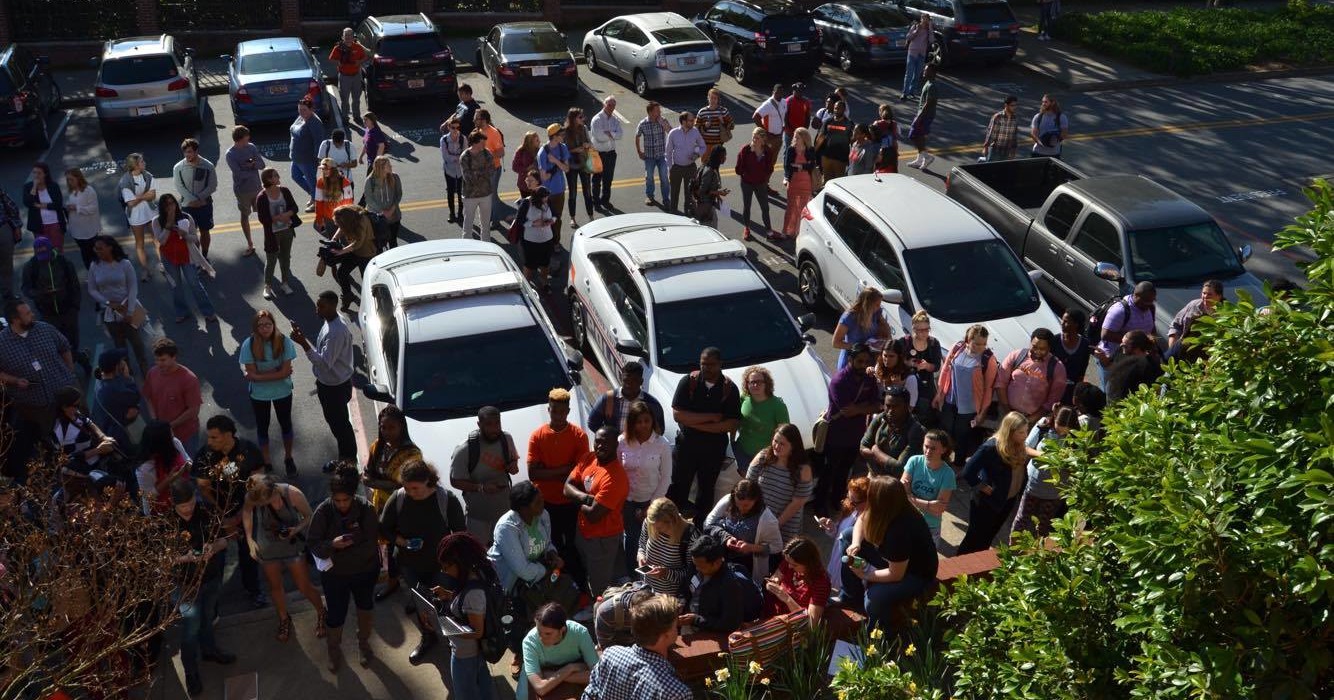 BREAKING: Sikes Hall protesters have been removed from the building
Update: The five students inside – D.J. Smith, Khayla Williams, Ian Anderson, A.D. Carson and Rae-Nessha White – were given trespassing tickets and released. They will appear at campus court – the date has yet to be determined.
Ian Anderson said: "I don't regret what I've done. I've done everything here for a greater good, for a greater cause."
---
Police are apparently arresting the protesters inside Sikes right now.
The students were instructed to leave the building in the past hour or face arrest.
Vice President for Student Affairs Almeda Jacks told protesters: "And to you students: I would tell you you've got until 5.30 to leave. If you don't, then I hate to say this, but we will promptly make you leave, which would mean that either one, you might be arrested or – and you would go through judicial process through the Office of Community and Ethical Standards, at that point with a student violation. So I'm only saying that to you."
Protester Ian Anderson just tweeted:
The crowd outside is chanting: "We are the Clemson Five, the Clemson Five is us."
On a Periscope stream broadcast by a student outside, a member of the crowd could be heard saying to a friend: "I'm working off like three hours sleep and a whole load of emotion and … I'm going to stay here till my feet bleed, because this is crazy. These are outstanding students."
She then said: "It is not just about the bananas. We have been discriminated against on this campus before I could even touch this campus."
The Tab's reporter is outside Sikes and will update this story as soon as it develops.