These Yaks are making Clemson look really bad
Anyone looking in on Clemson's Yik Yak today is witnessing some dark stuff.
A Clemson '18, tweeting here, is screen-grabbing what appear to be racist jokes and taunts.
In one of them a user warns students not to "slip on a peel" and in another claims the protestors at Sikes "pretty much caused the banana incident".
It's impossible to tell if the Yaks are sincerely meant or whether they are cruel trolling, but here they are.
First there was this…
Then there was this…
And then there was this…
And a peek into Clemson Yik Yak reveals a few more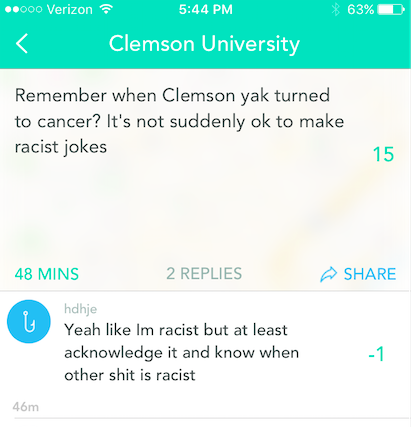 Our coverage of today's events is here.