LIVE UPDATES: Everything happening as Bucknell strikes on behalf of the Strike4Democracy
'We are on strike, stand up for what's right'
Bucknell students are participating in the national general strike today, calling it a "Day of Action." The event was organized by BAD, a student activist group on campus, who encouraged professors to cancel classes to participate in the day's activities.
The event began promptly at 10:30am with a rally on the quad and was followed by a number of teach-ins around campus.
The organization is now holding a funeral procession from the engineering quad to Larison Hall for the death of science, citing that "alternative facts" have killed "our beloved science." Once at Larison Hall, BAD is organizing a "gender de-segregation cookout," meant for providing an opportunity to "talk to the opposite gender not in a fraternity space."
The day has progressed with a second round of teach-ins and a second rally, with an open mic, to take place at 3:30pm on the Malesardi quad.
During the second rally on the quad, BAD claimed they had been "barred from meeting with the administration" to discuss their demands any further, and in response, they plan on continuing disruptive actions, such as the walkouts and rallies.
President Bravman has said, however that he "will always make time to meet with Bucknell's students who seek to share insights or gain further understanding of issues facing our community."
They day concluded with the opportunity for students and faculty to join BAD in the Willard Smith library to call their respective senators.
Check back for live updates as the day's activities progress.
Photos from the second rally on the quad:
Photos from the funeral procession for science: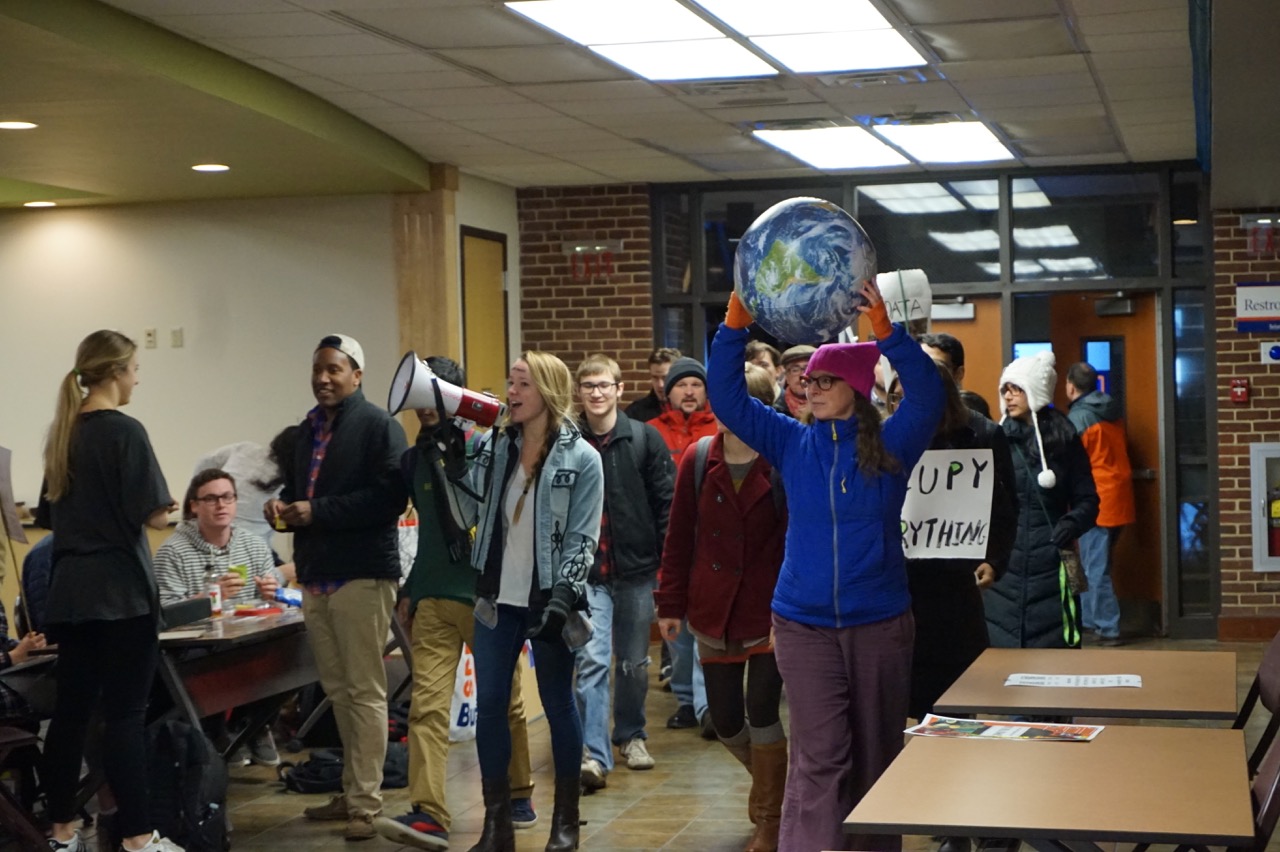 Photos from the 10:30am rally on the quad: