BU announced a possible merger with Wheelock College, and students reacted to it with quality memes
"Has anyone told Wheelock students about the grade deflation"
BU announced on Tuesday, August 29 that it agreed to enter discussions with Wheelock College, a small college in Boston known for its social work and education programs. The college, which enrolls around 1,000 students, has been struggling financially and with recruiting students to its campus.
If the merger is successful, Wheelock's School of Education, Child Life, and Family Studies will merge with the School of Education to form the Wheelock College of Education and Human Development.
Even though the merger is far from being final, BU students wasted no time and reacted strongly to the news in the best way they know how to: through memes. Here are some great ones:
The attack waiting to happen
The worst in the history of the worst
Be aware, Wheelock students
A conspiracy theory that could be coming true
That one person who was looking forward to going back to school
It's all fun and games until someone brings out Monopoly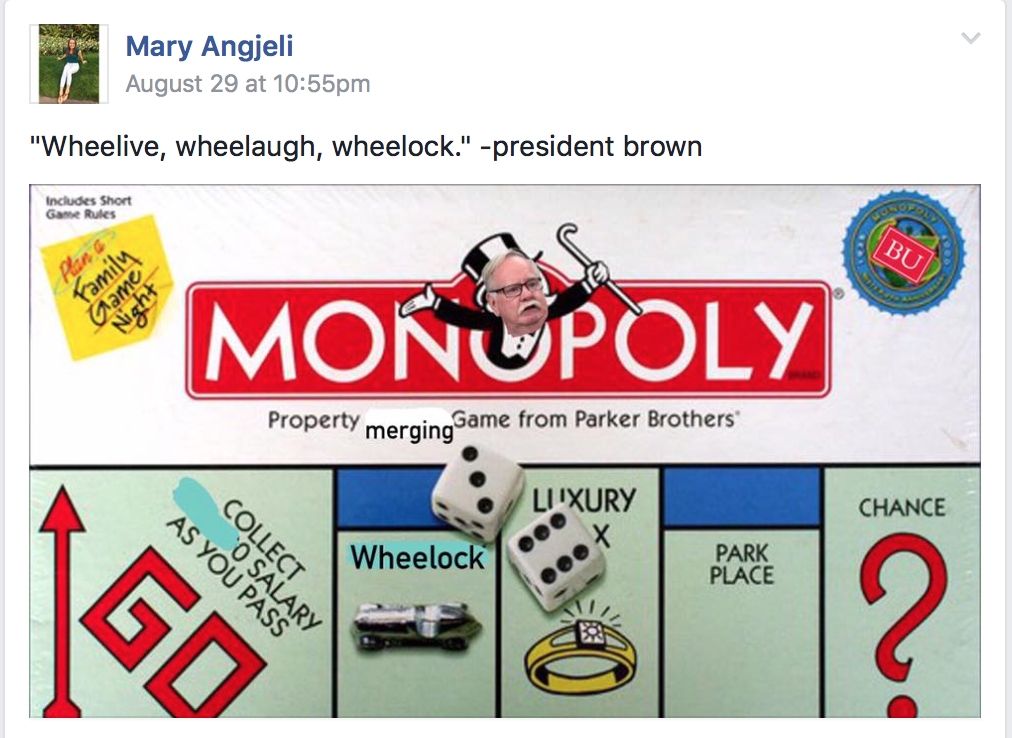 All that matters is it looks good on paper, right?
When the deal is looking fine from afar
When you just want something you don't have already
The worm is coming to attack
The meeting gone wrong
Go BULock?
At least we have memes to help us get through it all.