BU freshman Maggie Markham is the new Miss Boston
'I am proud to be apart of it so I can try and change this stigma attached to it'
BU is full of extremely inspiring and accomplished young women such as Julia Sokolowski, a competitor on the hit TV show Survivor, and Olivia Jordan who represented USA in the Miss Universe pageant.
It truly is no wonder our alumni network is among the 50 most popular in the country. Now we can proudly say we are walking alongside Miss Boston on Comm Ave.
Maggie Taylor Markham is a Georgia native, in the College of Fine Arts. As a freshman in CFA she cannot declare a major, just yet, therefore she is in the performance core, on a Theater Arts path.
Maggie attended a performing arts high school right outside of Atlanta, called "Cobb County Center for the Excellence in the Performing Arts". Maggie has participated in upwards of 30 shows at her performing art's high school.
Now that Maggie has achieved the title of Miss Boston, she will spend about a year making appearances, doing interviews, and participating in community service around the Boston area.
Maggie is a volunteer at the local Planned Parenthood, writes for the Daily Free Press, and is a campus representative for Bedsider, which is an online birth control resource organization. She grew up in a generally liberal household, but in a conservative social environment.
"I care deeply about funding for Planned Parenthood, and Black Lives Matter. I believe people in Boston have a general consensus on liberal topics, but growing up in the south forced me to advocate for what I care about. I was a minority in my beliefs during high school, but I learned how to advocate for myself and have a voice for what I truly care about."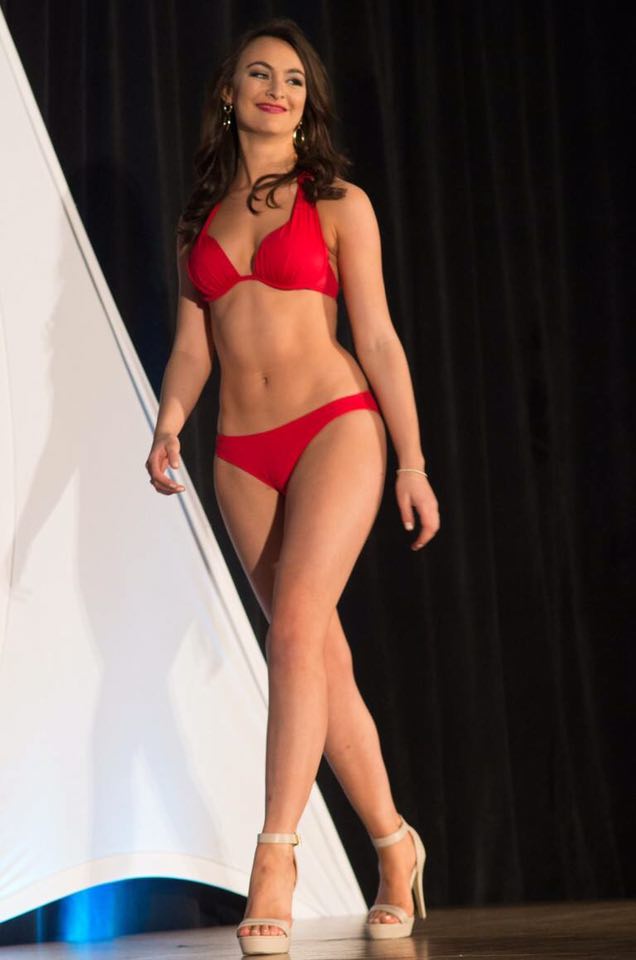 This pageant was Maggie's second competition, and the first one she competed on a whim in Atlanta. She placed first runner up for her ver first pageant.
Being a new face to the world of pageantry, Maggie sees this as a platform to voice her opinions about what she cares about. Although Maggie is a feminist, she understands there is a swimsuit portion to the competition. She has come to terms with the fact that "being a women [she] will be constantly be judged on [her] appearance, so [she] might as well use this competition as a platform as opposed to falling victim to it, and being subjected to other's judgments."
"This competition is a step forward for me, because there is a certain stigma attached to the pageant world. I am proud to be apart of it so I can try and change this stigma attached to it. I'm not airheaded and I know that."
Do you think people underestimate how difficult it is to achieve a title like Miss Boston? 
I think people constantly underestimate what it takes to be in a pageant. There is an entire interview component which is never televised, and some people don't even know it exists. That's when you really talk to the judges and where they see who you are and where they ask you difficult questions. For my first competition they essentially asked me 'Does racism still exist?'. It is unfortunate the interviews aren't televised but it wouldn't be practical. I think they aren't televised because it would make the programing very long. No one would watch 50 girls in 10 minute interviews. It would also detract from the personal nature of the judges. When I am in my interviews I feel like I can be honest [with my opinion], and say what is on my mind. I also don't think they televise the interviews, because it would be harder to market. It's unfortunate but people watch it for girls in swimsuits. They underestimate what else is going on besides the smiles on our pretty faces.
Do you see yourself becoming Miss America? 
Haha that's wild. It's crazy becuase it was never anything I intended. I came to Boston for theater, but to become Miss America would only help me advocate for what I want. When I think about what I really want with my life, I want to be a leader, I want to have a voice, be an essayist, and give a Ted Talk – I do not just want to be an actor by any means. This is a surprisingly wonderful platform for those things I want to achieve. So why not?
Sleep well Miss Boston, and keep slayin'. Everyone should keep their eyes open for Maggie Markham – she may be your next senator.