At annual Own It Summit, Sophia Amoruso encourages women to 'Own who you are'
The original #girlboss spoke about her career and future
For the second annual Boston College Women's Summit: Own It, Sophia Amoruso came to speak about her humble beginnings and give the attendees wisdom on what its like to own your life and career.
Amoruso is the founder of Nasty Gal, as well as the author of #GIRLBOSS and executive producer of the soon-to-be Netflix comedy, "Girlboss."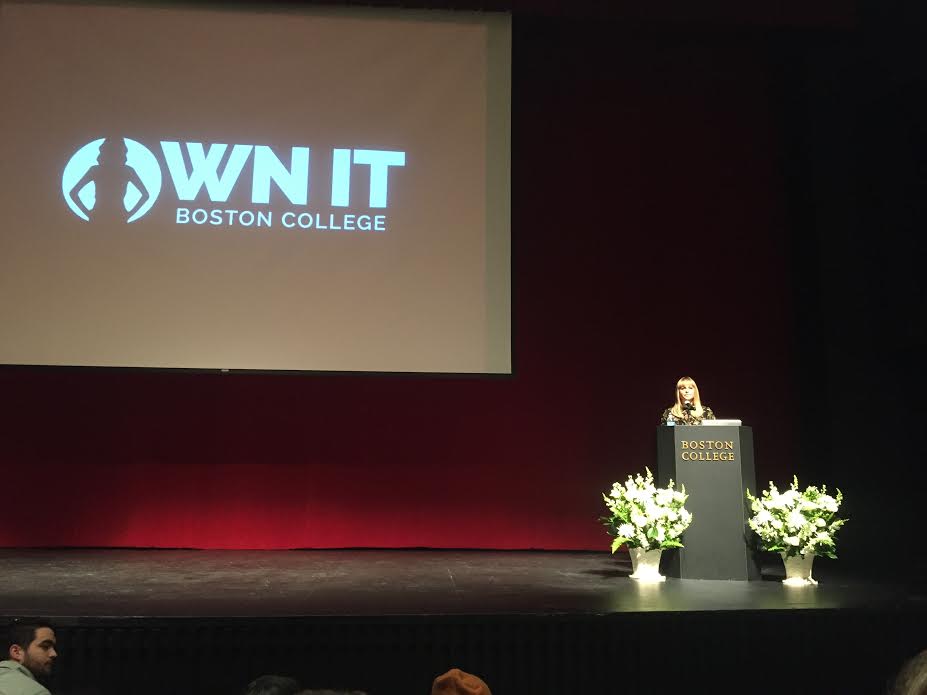 She began Nasty Gal ten years ago by reselling vintage clothing items, eventually growing the company to the empire it is today. Asserting to the audience of over 500 people, "money looks better in a bank account than on your feet," she spent the early years of her career with Nasty Gal living in an apartment with no kitchen, while "working her ass off" to save and re-invest money into her company.
By saving money she was able to hold on to and control her company to make it what she wanted without the help of any early seed investors. Sophia said this was one of the best decisions she has ever made, because she really got to make the decisions about the direction her company was going.
"There's nothing quite like making money for yourself and buying something you've working tirelessly for," she said, in reference to the first car she bought with half of the cash down.
She concluded her speech by returning to the theme of the day: Owning it. She said: "Own who you are, your successes, your mistakes and failures, raise your hand in class and give a wrong answer and take control of your time."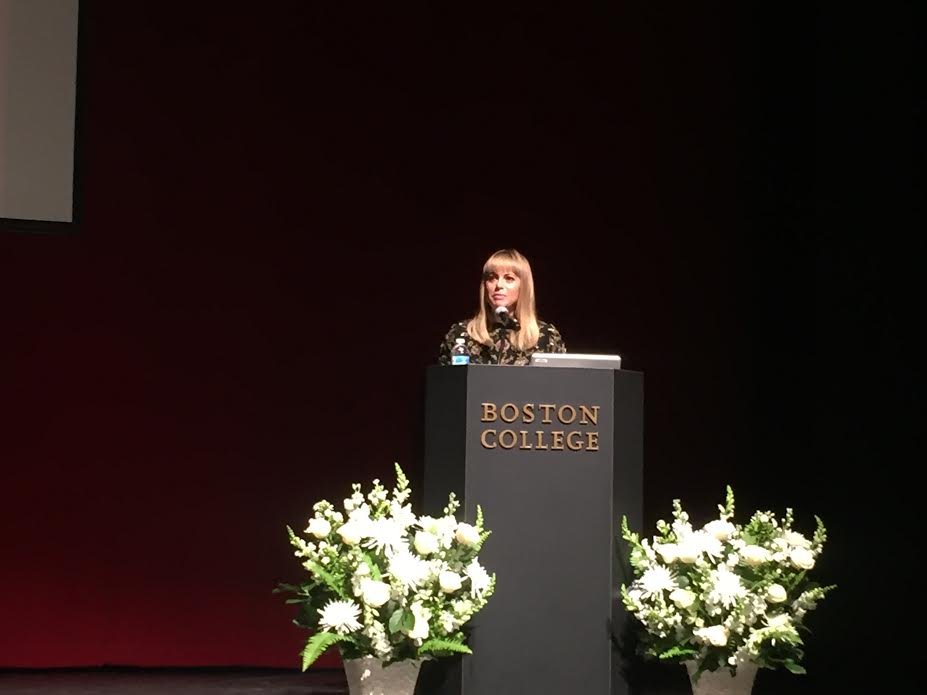 Sophia was a departure from the traditional Boston College speaker – she didn't go to college, was never an academic, and really just built what she did from creative inspiration over the years. Additionally, she wasn't a type-A, BC girl. She was open, and calm about the ambiguity of the future. She really believes all the dots end up connecting when you look back on them, if if they didn't make sense at the time.
She proved to the audience that you can be any kind of woman, and start something powerful and engaging. And own it while doing so.