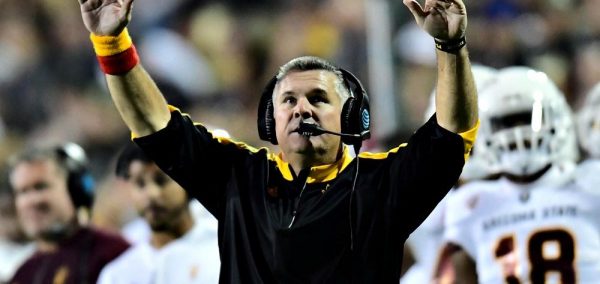 ASU football coach Todd Graham fired after six seasons
'I'm a Sun Devil. I think I always will be'
Though the Sun Devils had a 42-30 win against rival school University of Arizona, head football coach Todd Graham was fired in a statement released on Sunday.
In the statement, Arizona State University vice president of athletics Ray Anderson said, "Our athletic department, university and community expect our football program to compete on the field for Pac-12 titles, be competitively consistent and qualify to participate in major bowl games on a regular basis. In evaluating Todd's body of work over a four-year period, it became clear that a change is necessary."
The team finished the season with 7-5 standings. The Sun Devils will also compete in a bowl game later this month.
Graham's firing comes as a surprise to many fans, alumni and students and an outpouring of opinions has ravaged social media since the statement was released.