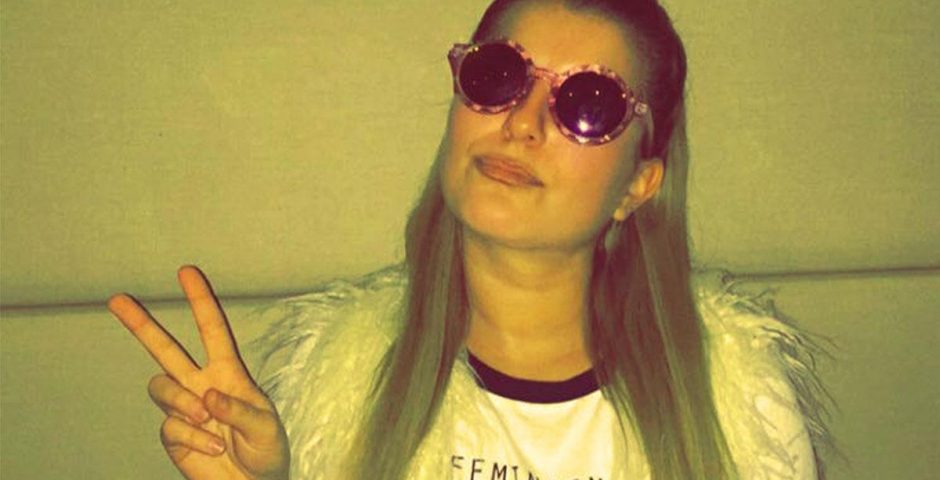 The tragic death of Jenna Burleigh, the student murdered during her first week at Temple
'Our beautiful Jenna is now in Heaven. RIP honey'
Jenna Burleigh's first week as a Temple student was cut short. She was reported missing after she didn't come home following a night out. Then her body was found days later in a lake house, 140 miles from her apartment in Philadelphia. The full details of what happened to her are still emerging, but what we know so far is bleak.
It began on Wednesday night. After dinner with her father, she went to Pub Webb, a popular bar among Temple students. Jenna, 22, had just started her first semester in Philadelphia, having taken courses at a nearby community college. According to Jenna's family, she was last seen with a man seen by local surveillance cameras. She could not be reached as her phone was dead.
Investigators have been able to piece together what happened next. She left the bar with a 29-year-old named Josh Hupperterz, a former Temple student. Police say she was killed at his apartment.
An autopsy concluded Jenna passed away due to blunt force trauma and strangulation.
Blood was found spattered near the kitchen sink of Hupperterz's apartment, rear door and on a trash can lid, along with 10 to 15 pillow-case bags of marijuana and approximately $20,000 in cash.
A neighbor heard screams coming from his home around 4 a.m. Thursday.
Detectives told reporters he then took her remains to his mother's house in North Philly, and then in a Lyft to his grandmother's home in Hawley, PA, two hours away.
He initially told police that he was so drunk when he left the bar that he had no recollection of who had been with. He is later understood to have partially confessed to the crime and is currently being held without bail.
Jenna's family heard about their daughter on Friday, after canvassing around campus and on social media that morning.
Her father later posted: "Our beautiful Jenna is now in Heaven. Now I know for sure that you can have a broken heart. RIP honey."
Temple's President said the university was "deeply saddened" by her death – a vigil will be held in her memory this Thursday.
Meanwhile, a picture has begun to emerge of Josh Hupperterz. We know that he was a student at Temple between 2014 and 2017, but many of the other details on his LinkedIn have been disputed.
The national organization of Tau Kappa Epsilon, the fraternity Hupperterz claims to have been a member of, said "we have no record of any TKE member by that name." An employee of the restaurant he claims to currently work at, Dettera in Ambler, PA, told us he only worked there for a few months, and the position he said he has – "promotions assistant" – does not exist.
His social media accounts are sparse. There are no posts on his Instagram, Twitter and SoundCloud, although an old MySpace page is still up. Based on a tip from one of his former classmates about his old nickname – "Cali" – we were able to find his private Instagram.
He is currently in custody and facing charges of murder, abusing a corpse and fabricating and tampering with evidence.
Today a close friend of Jenna's praised her "free spirit."
"Jenna was always there for me," her neighbor Davis Trinh told The Tab. "She was an extremely helpful person. I think people will miss her personality the most."