Extravagant dorm rooms that will make you think twice about the filth you wallow in
A quick trip to your local Target and the nearest Ikea store is no longer enough to put together a decent-looking dorm room. If you've scrolled through Twitter lately, you've probably seen one or two pictures of insanely ~extra~ dorm rooms on your timeline.
Are they impressive? Of course. But at the same time the aesthetic-driven, custom headboard clad rooms are slightly cringe when you remember that their lifespan is a mere nine months.
Even so, they're fun to look at, and we decided to save you the trouble and compiled a list of the crème de la crème of extravagant dorm rooms. Enjoy.
Tbh these night stands are nice af and we should all strive to be as organized as this dorm room appears to be.
If you had a single dorm, your room could maybe look this nice, too…maybe being the key word.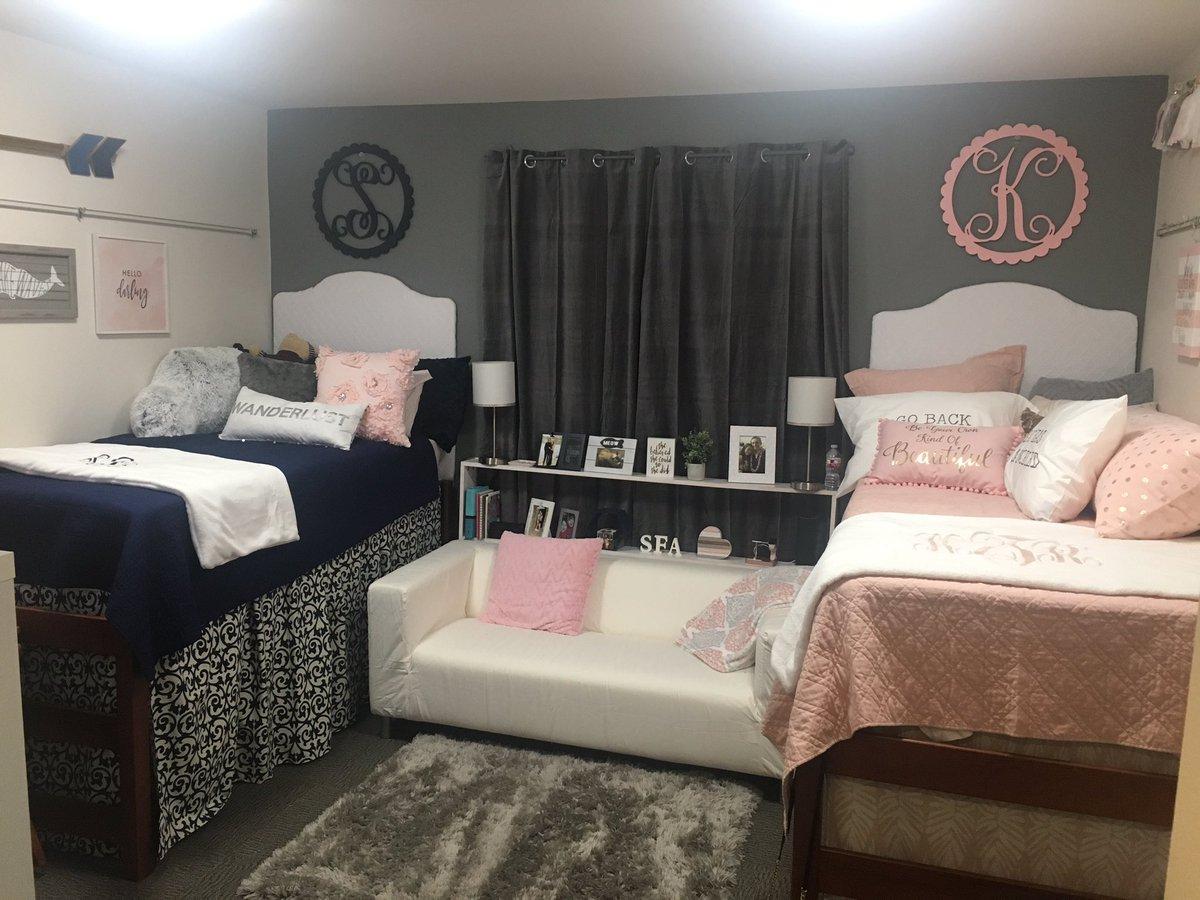 Not pictured in this photo is a fully-stocked coffee bar.
The unspoken but mutually agreed upon dorm room aesthetic is apparently grey/pink.
With some planning and communication ahead of time, this dorm room #look actually seems acheivable.
The best tweet I saw for this dorm picture asked an excellent, yet obvious question: Why hasn't HGTV turned dorm makeovers into a show yet?
Who has this much time to literally get matching everything???
Decorations aside, this is one of the most spacious dorm rooms ever. Meanwhile most students are living in a glorified closet.
All this color co-ordination makes me feel like maybe some people actually ~like~ their freshman roommates? Is this even possible? Serious inquiry.
The same way we resent middle schoolers for being able to avoid the painfully awkward stages of life courtesy of the Internet, we should also resent college freshman for exploiting poor, tired Etsy workers for monogramed wall decor and wanderlust pillows.
Is this a rug or a carpeted dorm room? Investigate and get back to me, please.
Just wait until someone spills jungle juice all over that white rug, or duvet, or…bed skirt?