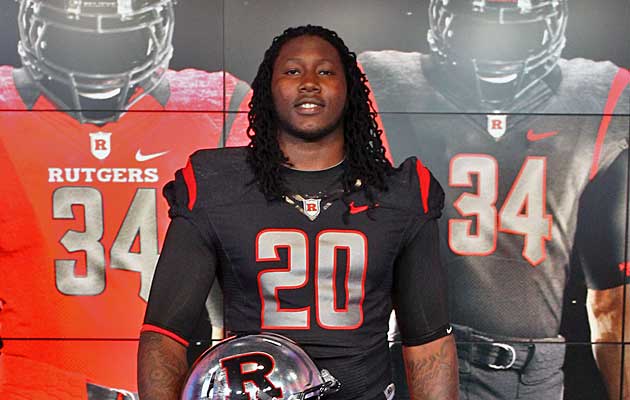 Former Rutgers football player Khaseem Greene indicted in Elizabeth shooting
He's been charged with aggravated assault
Former Rutgers football player and Kansas City Chiefs linebacker, Khaseem Greene will be indicted in connection to a shooting at a nightclub in Elizabeth, NJ.
Greene was shown to be handing a gun to another man, Jason C. Sanders outside of Allstar nightclub who shot the gun into a crowd, according to NJ.com.
It was not reported if anyone was injured, but both Greene and Sanders are charged with unlawful possession of a weapon, possession of a weapon for an unlawful purpose, second-degree aggravated assault and third-degree aggravated assault.
The two-time Big East Defensive Player of the Year  and former co-captain of the Rutgers team, was picked in the fourth round of the 2013 NFL Draft by the Chicago Bears, to which many Rutgers alumni and fans were proud of Greene for accomplishing.
According to NJ.com, Greene was cut by the Chicago Bears after playing in 25 games over two seasons, failing to earn the full value of his $2.59 million contract.
Khaseem tweeted of having 'no days off' and 'tryna grind to be back at the top' on May 5th.