Read the powerful essay about racism in school that got a first generation American into Yale
'I remember the first day I realized I wasn't white'
This time last week, Raajii Daniel heard the news that he knew would change his life – he got into Yale. The son of Ethiopian immigrants and the first person in his family to go to university, Raajii is hoping to study Economics and Maths when he joins the Class of 2021. Here he explains what it was like to struggle with racism in elementary and middle school, expressed in a powerful application essay republished below, and how that lead him to the school of his dreams.
How did it feel to get into Yale?
It was kinda funny. I was with my friends at a Culver's when I heard. I didn't expect the response at all. I screamed and fell out of my chair. It was the best feeling in my life. All your hard work adds up to this. It was overwhelming.
What did you write about in your common app essay?
I focused on my experience as the son of two immigrant parents. My parents came from Ethiopia. I went to an all white elementary school and then middle school. During that time I rejected my Ethiopian culture. But as I transitioned to a more diverse high school, I realized how important it was to integrate with my Ethiopian heritage. And that's what I wrote about.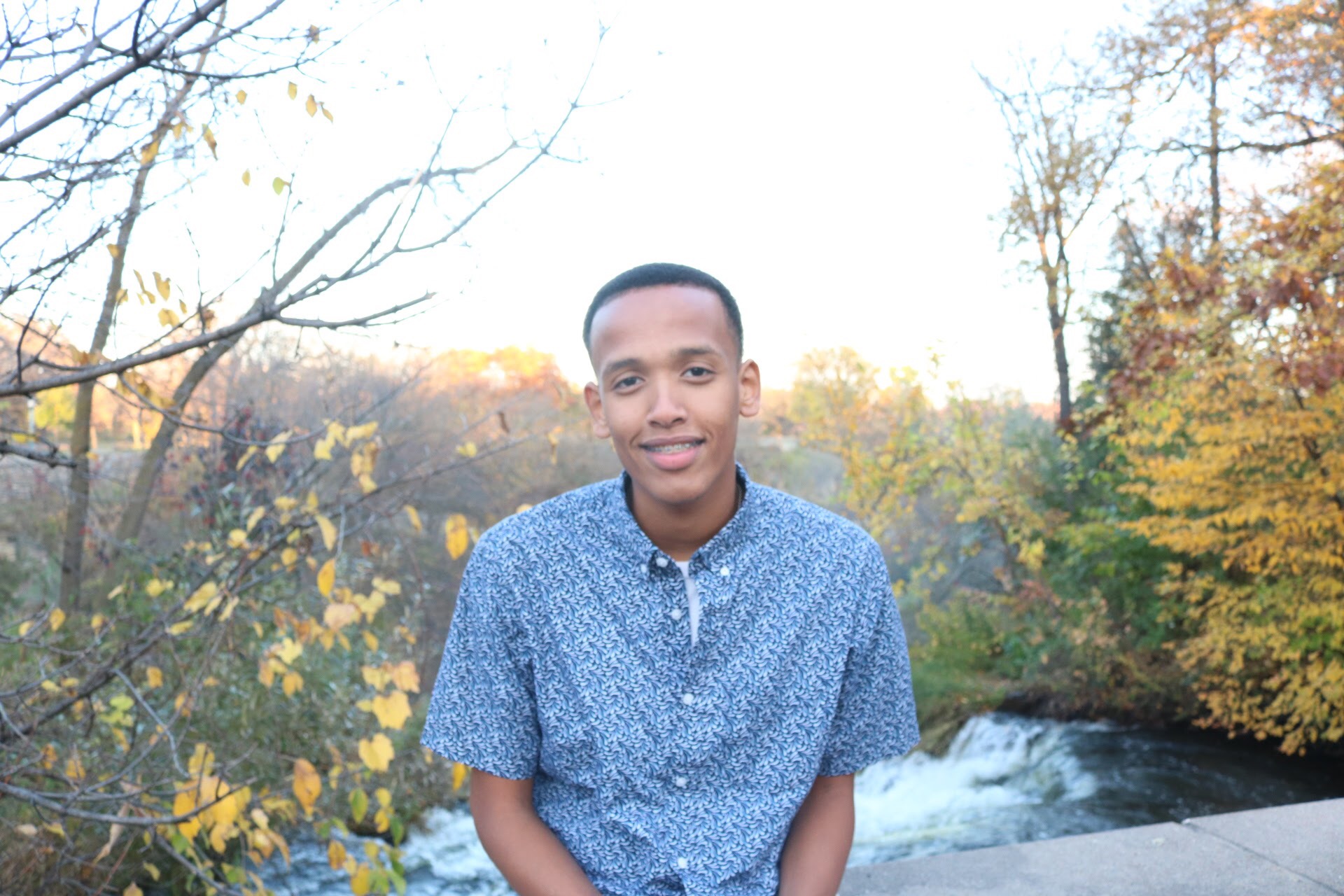 Your parents must be super proud.
Yeah it was such an exciting time. We cried for hours with happiness. I was born in America shortly after my parents moved from Ethiopia. When I was growing up, my parents were told Harvard and Yale were the two best schools in the country. They always said I should go to one of those schools, but I brushed it aside, thinking I would never get in. My parents made me believe in myself. And now I'm going to Yale.
---
Read Raajii's common app essay in full
"Hey Raajii, did you take a shower before or after your mom threw African food at you?" My first day of middle school was full of many microaggressions and passive aggressive chuckles. "No, but seriously, do you use that stuff as deodorant or something." Attending an all white school in Minnesota desensitizes you to that kind of stuff. "Is it true that Ethiopians eat food with their hands like apes?" Little did I know that these seemingly insignificant interactions had a greater impact on my perception of identity than my own parents did. "Raajii, how can you be proud of such a primitive culture?" The truth was that I wasn't proud. I couldn't be. I wanted to be something I wasn't. I wanted to be something that was normal. Something that didn't soak my clothes and infect everything I touched. I wanted to be part of culture that didn't stink.
I remember the first day I realized I wasn't white. It was in kindergarten when my teacher told me to draw picture of myself with my family. Considering my artistic ability didn't quite reach its full potential at the time, I decided to draw stick figures instead. Although I personally believed that my drawing should have been put on display at a museum, my teacher claimed that I left out one important feature. "Raajii, you're black," she said while handing me a brown crayon. It was at that moment I realized something huge. Something that hadn't crossed my mind before. I was the only one in the room that needed that crayon. I was the only one that was different.
The more I realized how different I was from my classmates, the more I wanted to be like them. The more I submerged myself into this American culture, the more I rejected my Ethiopian culture at home. I felt it was necessary to sacrifice one culture in order to partake in another, in order to fit in. And for the most part, it worked. I remember my friends calling me the "whitest black guy" they knew and being happy about that. I remember mocking my parents' African accent at lunch to make my white friends laugh. I remember the long, silent dinners with my parents, the ones where I couldn't look them in the eyes, and I felt ashamed to be there. The ones where I complained to my mom about the smell staining my clothes, backpack, and books. I remember telling my parents that I hated being Ethiopian. I realize now that although my experience in middle school strengthened the line I drew between my conflicting cultures, my transition into high school transformed my concept of identity.
My decision to reject my culture was influenced by my presence in an all white middle school, which changed as I entered a more diverse high school. For once in my life, I could actually interact with people of various backgrounds, perspectives, and identities. I was starting to understand that my scent was one of many and eventually became more involved in my Ethiopian community. My experience in high school taught me the importance of defending one's culture and way of life. This is a message I've able to send through my presentations on the Debate and Speech teams. From using debate philosophy that values the rights of minorities to performing a piece about dual consciousness and identity. The point is that the acceptance of my Ethiopian identity has not only changed the way I process information at school, but has also given me something to be passionate about. Understanding that I've been renouncing such an integral component of my identity makes me appreciate the culture even more. Whether it is Ethiopia's culinary masterpieces or its strength and endurance during the age of colonialism, my culture has proven that it could never stink.