Why is it so easy to obsess over boy bands?
Take it from a 22 year old fan girl
Since the dawn of time girls and boys, women and men, wild animals and pets have all been obsessed with boy bands. And who could blame them? A group of three to five men whose sole purpose in life is to provide you with entertainment through the use of their catchy upbeat songs and absolutely killer dance moves.
From way back to The Beatles and the Jackson 5 to the epic rival of N*SYNC and Backstreet Boys, to the less famous bands like BBMak and O-Town, to today's favorites like One Direction and Five Seconds of Summer, boy bands seem to show no sign of slowing down and also no sign of lessening in our affection. So that buds the question: why are boy bands so easy to obsess over?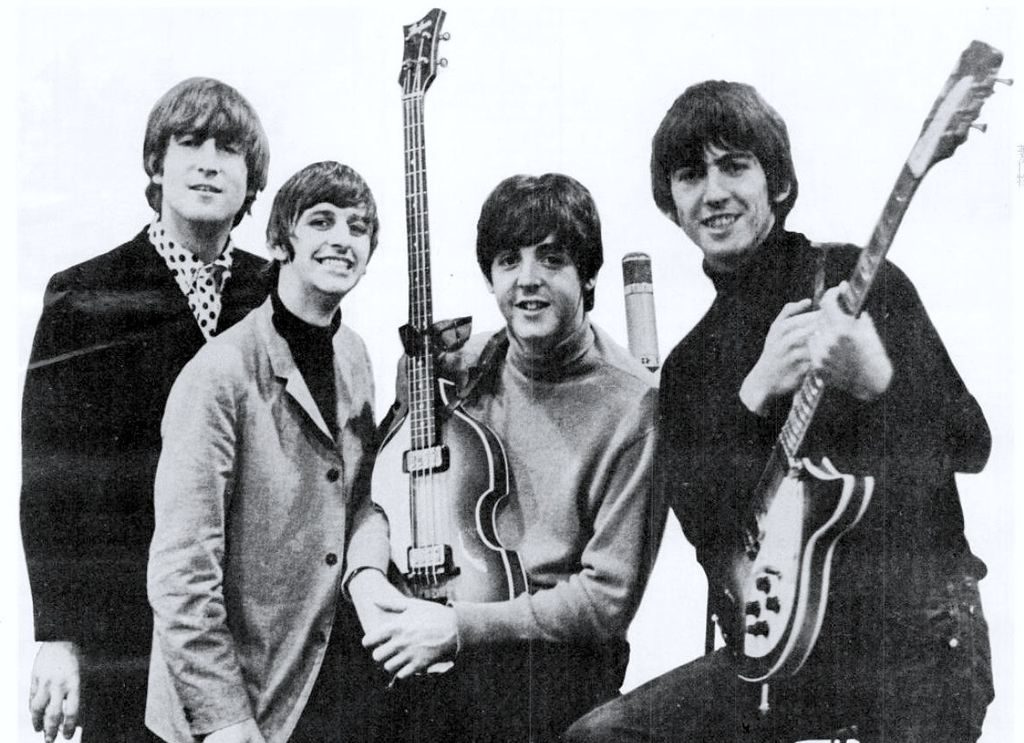 If you know me, you know that I am a hardcore-head-over-heels One Direction fan. Though their future is not perfectly clear as of present day (don't bring it up), it still got me wondering how I, at 22 years of age, could feel the same way about a boy band that I did when I was six-years-old watching Nick Carter moonwalk in his parachute pants.
It seems like my Lance Bass and Nick Lachey posters on my walls have just been replaced with Harry Styles calendars and Niall Horan magazine covers. I cannot be alone in this conundrum. So what exactly is it about boy bands that makes it so easy for them to steal your heart?
To state the most obvious: boy bands bang out single after single that is almost impossible to get out of your head. The fact that I still know every lyric to Backstreet Boys "Millennium" album and yet can't remember what my mom said I needed to get from the grocery story fives minutes ago shows you a lot.
Everybody knows that if a party is dragging and the music is lame, throwing on on a 90s to early-00s hit will assure that everyone will be dancing in a matter of minutes. Whether it is the high energy beats, the easy to memorize lyrics, or the sensual harmonizing done by the members of the band, it is almost too easy for boy bands to make each of their songs global hits.
Being in a "band" that seldom plays their own instruments could be off-putting – if it wasn't for the adorable faces behind the music singing to you whenever you hop in your car. Having a group of guys together singing and doing what they love makes them exponentially more attractive than you average guy. For any listener of a boy band, it is easy to hear their lyrics and then have your favorite member of the band sing it just for you. With the inevitable variety of guys within a boy band, it is easy to choose your favorite and root for him whenever his solo comes up. In this day in age with the internet and online blogs, it makes stalking your favorite celebrity so much easier to the point where you feel like you actually know them.
Even though music videos have taken a back burner in the entertainment industry ever since Carson Daley took a step down from his MTV claim to fame, music videos are still the quintessential moment in every fan girl's life where she gets to see her favorite boys in the world performing her favorite song in a quirky and adorable way that only makes you fall in love with them even more than you already were.
Tell me you don't remember "No Strings Attached" music video by N*SYNC or Panic! At the Disco's "I Write Sins Not Tragedies". You'd be lying if you said you didn't. Music videos, no matter how lame they are, will live the test of time because of their overall iconism.
There is a different boy band for any type of genre you may be into. Though it's easy to think back to Backstreet Boys and N*SYNC for reference, there are many different kinds of boy bands for the many different kinds of people in the world, for example My Chemical Romance, Green Day, Fall Out Boy, etc. Boy bands were no longer just handsome men dancing around in matching outfits, they began to play instruments and take their music to an even more personal level.
Whether you are a mother of five or a three year old who can maneuver YouTube or a college kid cramming for their exam, you are allowed to love boy bands because they're for all ages. Being a fan girl of boy bands comes with the territory of knowing that everyone is a threat when it comes to meeting your favorite group or fighting for the closest tickets possible. All ages are welcome, which truly solidify the notion that boy bands will be around for the rest of time.